How to Take Great Spring Photos

Rather than be asked which is my favourite season, I am often asked which is my favourite month; a question that used to require some thought. I guess it has taken a while to 'get to know' the characteristics of each month yet, over the years, I have come to expect a pattern of sorts; or at least I thought I had! However, that is another debate and I will leave that to the climate change experts of whom, I must admit, I tend to meet a fair number these days!
I am fairly secure though in knowing which are my least favourite months and, whilst happy to be contradicted, I must admit to having no great fondness for August and September. The lovely season of mists and mellow fruitfulness is yet to come - in late September and of course October.
It would seem to me that in every respect, these summer months (for the time being anyway) are the antithesis of April and May. Not wishing to be the cause of any controversy, but I find the latter half of August and the first two thirds of September utterly uninspiring from a photographic perspective.
Of course, we are talking about the UK here. If I were to find myself in the heart of Namaqualand, in the Northern Cape, then I would no doubt discover an August landscape (given a prior, good, rainy season) resplendent with vast seas of the loveliest wild flowers.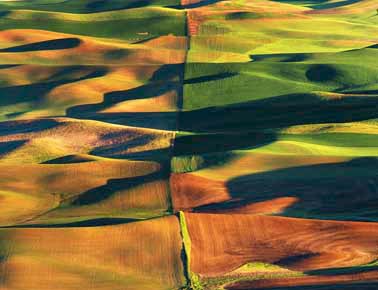 So, back to the UK. With the exception of harvest time, no flat, matt, tired August landscape for me, at least not inland.
Although I am not always able to stick to it, I never care to depart from our shores during the spring months. 'Never leave the UK in April or May'! If travelling to countries of similar latitudes, then yes, perhaps, but irrespective of landscape photography, there is so much rebirth going on at this time it seems sad to miss it. It is all so short lived after all. In particular I have memories of some staggeringly magnificent skies in April and May and a good sky can play a pivotal role in a grand landscape image. Consider photographing from a western facing shore during these two great months and, given some unpredictable weather, be prepared to remain there in happy anticipation of an image to be made. A turbulent sky is always worthwhile pursuing, providing some much needed gravitas to turn the image away from looking merely 'pretty'.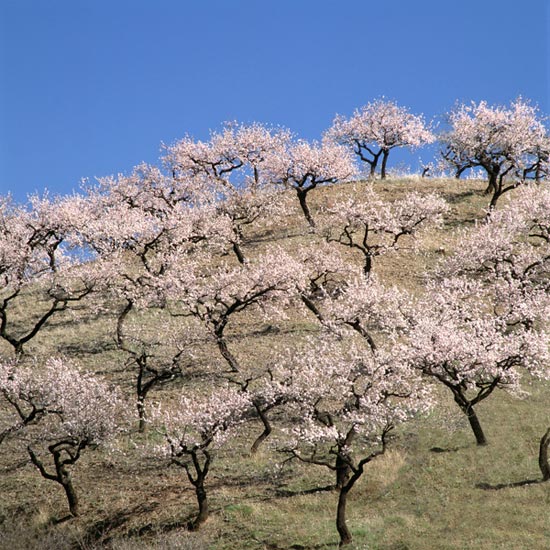 Whilst I love to photograph wild moorland and mountain landscapes, I have equal affection for images that arise from man's interaction with the land, often finding the precision of an immaculately ploughed field adjacent to a stretch of land tinted with the almost fluorescent light green blush of a spring crop to be very appealing. A little elevation will often afford an overview of a field system where still vibrant harvest stubble contrasts well with a milky green neighbour.
In April, the once intriguing brilliance of oilseed rape has now become too overwhelming in my view. The need for bio fuels has resulted in much of the southern part of our tiny country being drenched in yellow emulsion and, whilst there is no doubt that these vast acres of canary yellow are indeed striking, especially when set against a field of linseed they have become just 'too much' perhaps.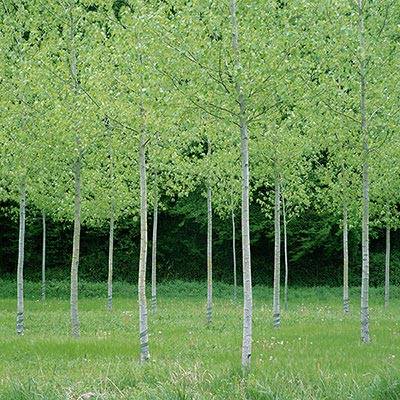 But with the light touch of spring, our noble broad-leaved trees, that for the long winter months stand, seemingly resigned to the fact that they may never be in leaf again, very suddenly come back to life. On a warm, early April day, the leaves of the beech, the lime, the Lombardy poplar and the lovely silver birch, in particular, seem to sizzle and sparkle in the first sunshine of the day and for those who like to work in infrared (digital or film) there is perhaps this window of about two weeks when infrared radiation from the leaves will be at its height.
Your Comments