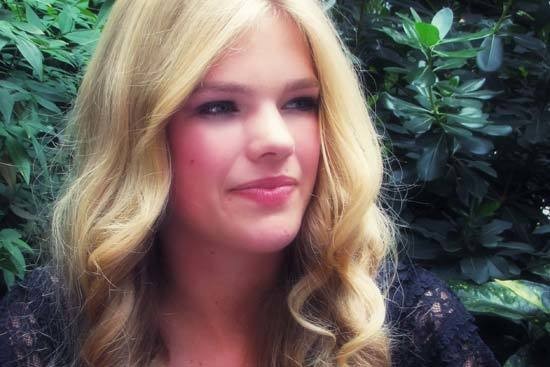 At just 20 years old, Valerie Van Der Graaf is one of the most well known fashion models in the industry working for fashion magazine giants such as GQ (UK), Glamour (UK) and international editions of Vogue, Grazia and Marie Claire. She's also the cover girl of the 2012 20th anniversary edition of the Lavazza calendar shot by Ellen Von Unwerth. Here she talks to us about how she started modelling and her involvement with the calendar.
Tell us a little about your involvement with Lavazza.
I was really honoured to be chosen as one of the cover girls for the Lavazza calendar. It's amazing and really good for my career, and it's great to work with the photographer.
Would you want to do it again?
Yes!
Who's your favourite photographer?
I would love to work with Mark Seliger, I loved his calendar for 2011, it's beautiful.
Do you like black and white pictures or colourful high fashion images?
I like them both, they're both different as they're the complete opposite.
How did you first break into the modelling industry?
I was 15 and a modelling agency in Holland found me on a social network online. Someone came across a picture of me and sent me a message.
Did you think that was all legitimate?
I looked into it with my mum and we called them and organised a test shoot and that's how it all started.
The Netherlands seem to have a habit of churning out successful models, is there something in the water over there?
It's probably because we're all really tall (laughs), and all of the milk we drink!
What do you think the secret to your success is? Do you think you have a certain look?
I don't know, I've been lucky to work with certain photographers. Hopefully curves are getting more popular again because I'm lucky with that.
How do you prepare for shoots? Do you have any rituals?
No I don't really prepare for the shoot, I just get my hair and make-up done.
Is getting your hair and make-up done your favourite part of the shoot?
It's not my favourite part, I like shooting with the photographer because if they're really nice, it can be a lot of fun and the day can be over like that.
What do you think is the most important part of the actual shoot is?
For me, it's the photographer. If he or she is very energetic and nice then this helps a lot. Sometimes photographers who are abrupt get good pictures but it can be a little more difficult, I like it when there's chemistry.
Your Comments