Winter Photography in Glencoe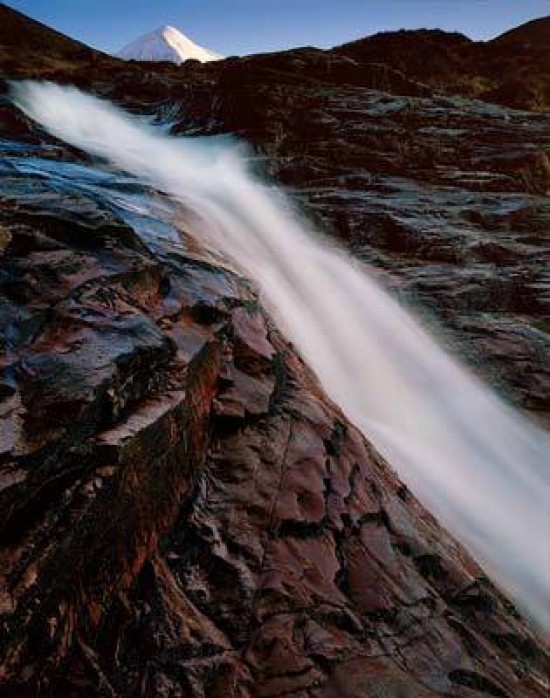 Experienced photographers know that, far from being dreary, winter provides the very best lighting opportunities for landscape photography: the sun remains low in the sky all day long giving wonderful directional light combined with the year's moodiest cloudscapes. There are few more beautiful sights than golden, early morning sunlight striking the spectacular snow covered Buchaille Etive Mor in the depths of winter. Following on from the magical images made by Paul Wakefield, Joe Cornish and many others, this pyramidal mountain has become an icon of landscape photography. As well as the iconic Buchaille we will visit and photograph the nearby famous view of the Black Mount from Lochan na h-Achlaise on the wild edge of Rannoch Moor (a wonderful dawn location) and the impressive ramparts of the Three Sisters in Glen Coe.
These are all must-see places but participants often find the greatest satisfaction in making images of less well-known spots. We spend quite a lot of time exploring the little visited Glen Etive where a series the stunning falls along the River Etive provide numerous opportunities for making images that are more personal. Part of the problem with photographing iconic views is that it's hard to stamp your mark on them, difficult to do much more than record the view for posterity.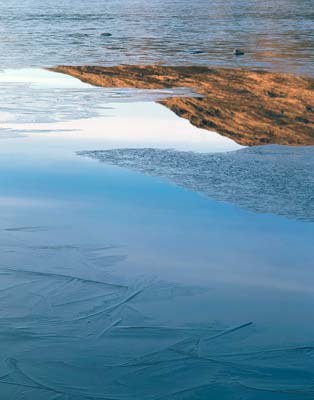 For any well-loved landscape location there will be thousands of images - and many will have been made by better photographers in better light or with more shapely clouds. The journey of photography isn't a competition, we shouldn't be vying to make better images we should be trying to make images that give voice to our feelings. It should be a journey of discovering new images not simply making re-enactments of other people's compositions. That having been said there is one important way in which it is valuable to visit well-known locations. It can give the novice the opportunity to reverse engineer a composition, to find out how a famous image was composed by being on the spot. I'm not above doing this myself, but the most satisfaction comes from finding compositions that are one's own.
I've often thought that "Location, location, location" could be ironically adopted as the motto of landscape photography and, on the face of it, the 'location' is the star in this particular show. Glen Coe and nearby Rannoch Moor contain some of the British Isles best wild mountain and moorland scenery. When you add in the strong possibility of the landscape being clothed in snow and ice they become truly magical places. A sense of childlike wonder is vital for a photographer because it allows them to see with a fresh eye and hence to open the eyes of their audience. For me nothing gives me this sense of wonder more than snow. My favourite definition of an adult is someone who finds snow merely an inconvenience.  What a sad state of affairs that would be, I cannot help but find snow enchanting and uplifting.
Snow can also simplify the landscape wonderfully and simplification is, for me, an essential element of a good landscape photograph. One of the basic processes of photography is distillation. Whereas painters start from the literal and metaphorical blank canvas, photographers are presented with the overwhelming complexity of the natural world and have to find some method of presenting it in the clearest, strongest way we can. Snow is perhaps nature's best method of simplification. It can bleed the colour from the landscape, transforming it into a fascinating abstraction, and it delineates elements by providing a blank ground for them to stand on. So for me the real star attraction of this workshop is the winter weather and light.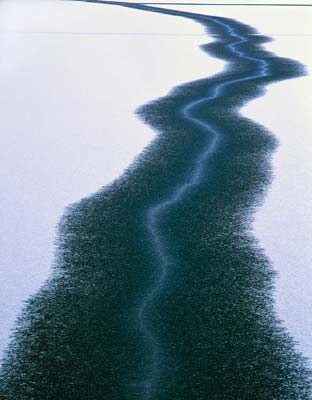 Biography
David Ward is a tour leader for Light & Land Photographic tours and workshops and leads tours to Glencoe, Skye, Norway and the Canadian Rockies.  For more details on David's tours as well as the complete range of photographic tours and workshops available, visit www.lightandland.co.uk or call to speak to one of the team on 01432 839111.
To view more of David's own work visit www.into-the-light.com
Your Comments