Best Nikon Camera (UK)

20th November 2020 £1,999.00 ...the Nikon Z6 II, just like its predecessor, is a very capable camera and although this upgrade isn't perhaps quite as revolutionary as we might have hoped, it still comes highly recommended for most. Read the Review.

4th December 2019 £849.00 This is a compact, lightweight camera that is a joy to use thanks to its deep handgrip, logical control layout, and very good electronic viewfinder and LCD screen. Read the Review.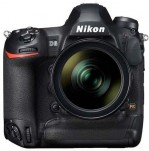 25th May 2020 £5,199.00 What you're getting for your investment is a complex and comprehensively featured workhorse of a camera, that, while it may well give you back ache, will also provide years of service. Read the Review.

5th March 2020 £2,199.00 Overall, the Nikon D780 is a fantastic work-horse camera that is a good all-rounder for both professionals and advanced enthusiasts. Those who are working professionals already equipped with higher-specced cameras, such as the D850 or the Z7 might consider the D780 as a good second camera, while it could also be a main camera such is its versatility. Read the Review.