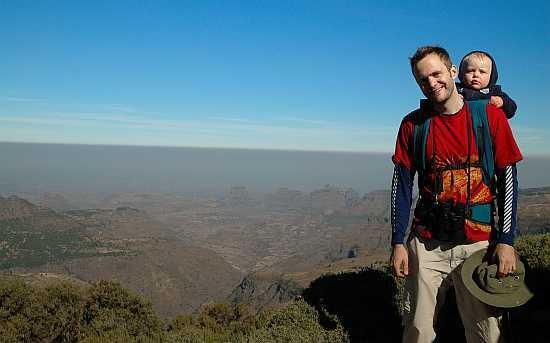 Samsung has announced a new digital campaign which will showcase the potential of the Galaxy K Zoom. '100 Days of Family' will celebrate the diversity of modern British family life by inviting 50 families from across the country to tell their unique stories through the lens of the Samsung Galaxy K zoom. Featured families won't just be parents with young children – the campaign will also capture families in the wider sense – aunts, uncles, grandparents, cousins, pets and the like. Samsung's Speak Pictures hub will be refreshed every week over the 100 days with content from new families. "Our strategy with this campaign is to highlight the unique camera capabilities of our latest smartphone, the Galaxy K zoom," says Ines van Gennip, Marketing Director, IT & Mobile Division, Samsung UK. "We know from our research that especially families are looking to combine the practicalities of a smartphone with the benefits of a very advanced camera that capture those special moments of their lives, like Father's day, that they can share together. 100 Days of Family is all about bringing that to life in an interactive way that is relevant to that audience with the Galaxy K zoom."
Website: Samsung Speak Pictures
Samsung Press Release
SAMSUNG LAUNCHES '100 DAYS OF FAMILY' CAMPAIGN FOR THE GALAXY K ZOOM
Digital campaign will celebrate and capture modern British family life
13 June 2014 London, UK – Samsung Mobile UK has today announced a new digital campaign which will showcase the potential of the Galaxy K zoom, Samsung's latest Galaxy smartphone which comes with a professional grade camera. '100 Days of Family' will celebrate the diversity of modern British family life by inviting 50 families from across the country to tell their unique stories through the lens of the Galaxy K zoom. The campaign will be supported by search, digital display, social media and cinema.
From 18 June, Samsung's Speak Pictures hub will document interesting - and in some cases life changing - events that happen in the lives of 50 different families this summer, told over 100 days through a series of photo and films taken on Samsung's latest smartphone the Galaxy K zoom, after trading in their usual smartphones and cameras. Featured families won't just be parents with young children – the campaign will also capture families in the wider sense – aunts, uncles, grandparents, cousins, pets and the like. The Speak Pictures hub will be refreshed every week over the 100 days with content from new families.
With 40 families already recruited, Samsung is launching an online search for the final ten from today, giving photo sharing families across the UK the chance to apply online to have their memorable moments this summer captured for '100 Days of Family'. Interested families can apply via Instagram using #100DaysofFamily or the Samsung Speak Pictures hub between now and 18th July.
Families featured at launch will include the Staples family, with the Galaxy K zoom used to document the first time six-year old Lara sees her dad's band, Rubylux, play live in Brighton. Up until now, she thought they only ever played in the garage of the family home, putting on gigs just for her. But this summer she'll see her rock star dad in a whole new light. Whilst the Siggers family will provide an inside track on what life is like living on a houseboat, moving to a different location every day and being the coolest kids in school because of their unique home.
Ines van Gennip, Marketing Director, IT & Mobile Division, Samsung UK & Ireland said: "Our strategy with this campaign is to highlight the unique camera capabilities of our latest smartphone, the Galaxy K zoom. We know from our research that especially families are looking to combine the practicalities of a smartphone with the benefits of a very advanced camera that capture those special moments of their lives, like Father's day, that they can share together. 100 Days of Family is all about bringing that to life in an interactive way that is relevant to that audience with the Galaxy K zoom."
Cheil UK is responsible for the campaign concept and delivery, including managing the recruitment stage and creating content for Samsung's Speak Pictures hub. Partisan will be responsible for the production element of the campaign.
Matt Pye, COO, Cheil UK, added: "100 Days of Family is all about celebrating families of any size and any make-up, and the memorable moments they have together. We're using this new device as a facilitator to share those special stories and occasions by asking 50 British families to swap their phones and cameras for the Galaxy K zoom and use the device to demonstrate what makes the product a smart phone and even smarter camera. We want to encourage more people to share their best family moments and look forward to seeing the results of the campaign."
The Galaxy K zoom is available to buy now in the UK from selected online and high street retailers, including Samsung Experience Stores and Carphone Warehouse.
Your Comments