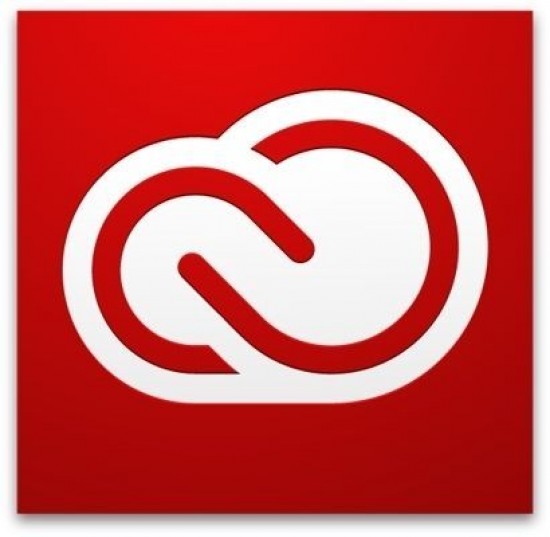 At Adobe MAX, Adobe announced a significant update to its Creative Cloud service. From June, Adobe Creative Cloud will be expanded with a set of CC desktop applications -- including Photoshop CC, InDesign CC, Illustrator CC, Dreamweaver CC and Premiere Pro CC -- and sophisticated cross-device collaboration and publishing capabilities. Adobe's desktop tools, previously known as Creative Suite (CS), are now branded CC to reflect that they are an integral part of Creative Cloud and have been "reinvented to support a more intuitive, connected way of creating," the company says.
Adobe Press Release
Adobe Unveils Major Update to Creative Cloud
Includes Next Generation of "CC" Desktop Applications and Delivers Fully Integrated Cross-Device Collaboration, Community and Publishing Capabilities
LOS, ANGELES — May 6, 2013 — At Adobe MAX, The Creativity Conference, Adobe (Nasdaq:ADBE) today announced a significant update to Adobe® Creative Cloud™, the company's flagship offering for creatives. Available in June and packed with new features, Creative Cloud reimagines the creative process through a stunning set of "CC" desktop applications and sophisticated cross-device collaboration and publishing capabilities. Creative files can be stored, synced and shared, via Creative Cloud, on Mac OS, Windows, iOS and Android; and Behance, the world's leading online creative community, is now integrated with Creative Cloud, so customers can showcase work, get feedback on projects and gain global exposure.  With Creative Cloud publishing finished work has never been easier, with enhanced services that build and power websites, mobile apps, tablet publications, online portfolios, and content for virtually any medium and device.
By signing up for Creative Cloud today, creatives will be set up to download and use these latest cloud-enabled innovations from Adobe, when they are available next month.
"Creative Cloud brings together everything you need to create your best work.  We're delivering incredible new versions of our desktop tools, services that take publishing content to the next level and we're making it easier than ever for creatives to collaborate and share their work worldwide," said David Wadhwani, senior vice president and general manager, Digital Media, Adobe.  "Creative Cloud is a destination that champions inspiring work and builds lasting connections within a vibrant global creative community."
Adobe Creative Cloud Powers Frictionless Creative Workflows
This milestone update to Creative Cloud simplifies the entire creative process.  Core features include:

·         Desktop, Web and Mobile Access. Creative Cloud allows users to stay connected with workgroups and the creative community via their desktop, website, or mobile device.  With Creative Cloud, your entire creative world gets its own centralised hub where ideas, files, fonts, settings, notifications, and team members are connected and organised.  Join group folders to work collaboratively; track updates and comments to shared files; stay connected to work on Behance; get notified when app updates are available and download the latest updates; and access favourite colours, fonts and settings, wherever you are.

·         Integration With The World's Leading Creative Community.  With Behance now integrated with Creative Cloud, members will be able to publish their own portfolios, follow other creatives, publish work-in-progress from within a growing number of CC apps and solicit feedback from the worldwide creative community.  Over 1.4 million creatives globally are part of the Behance network.

·         Synchronise, Store, Share and Collaborate. All files and assets will be automatically synchronised between the desktop, cloud and mobile devices. A designer can take a photo on their iPad, use Photoshop® Touch to refine the photo while on the go, then access that file, via the cloud, and use Photoshop CC on their Mac or Windows PC to further enhance the image. Designers can designate shared folders and invite others to collaborate on files.  Edits are stored with version history so users can share their files with confidence.  Individual members receive 20GB of storage.

·         Seamless Publishing. Creative Cloud members have access to the services necessary to publish highly personalised portfolio websites using Behance ProSite, high-impact digital magazines for iPad using Digital Publishing Suite (DPS) Single Edition, and PhoneGap™ Build to create and publish mobile apps for any device. Adobe Typekit features an unmatched library of old-classic to new-favourite fonts for use on websites – and, with this update, creatives can use many of these same fonts directly in their desktop applications.

New Family of CC Desktop Applications Available Exclusively to Creative Cloud Members

This update to Creative Cloud includes the next generation of Adobe desktop applications -- including Adobe Photoshop CC, InDesign® CC, Illustrator® CC, Dreamweaver® CC and Premiere® Pro CC.  Adobe's desktop tools, previously known as Creative Suite® (CS), are now branded CC to reflect that they are an integral part of Creative Cloud and have been reinvented to support a more intuitive, connected way of creating.   Adobe Creative Cloud includes more than 30 tools and services that enable professional-grade content creation and delivery across print, web, mobile apps, video and photography.
Hundreds of new features are included in these latest versions of Adobe's industry-defining desktop tools.  Innovations include:
·         Photoshop CC (see separate press release) will ship with new sharpening technologies and designer workflow enhancements.  Camera Shake Reduction deblurs images that would have otherwise been lost due to camera movement. All-new Smart Sharpen makes texture and detail pop, and Adobe Camera Raw 8 adds even more powerful photographic controls to straighten and perfect images. Photoshop CC is the first Adobe desktop application to include the ability to post files directly to Behance from within the application, showcasing work immediately and integrating peer feedback into the creative process.
·         For designers, the Touch Type tool in Illustrator CC offers a new level of creativity with type. Move, scale, and rotate text characters knowing that it remains editable. This feature works with a mouse, stylus or multi-touch device.  Illustrator also enables painting with a brush made from a photo. Art, Pattern, and Scatter brushes can contain raster images, so designers can create complex organic designs quickly, with simple brush strokes. A new, modern architecture for InDesign CC turbocharges performance, and in-browser editing in Adobe Muse™ CC -- a tool for designers to create and publish HTML websites without writing code -- allows clients to make edits to a published website, which can then be reviewed, approved, and updated by the designer.
·         For video customers Adobe Premiere Pro CC includes dramatic new editing features, customisations and improvements to help editors work efficiently.  Premiere Pro CC integrates powerful colour workflows, with the addition of the Lumetri™ Deep Colour Engine to easily apply rich colour grading looks.  A high-impact version of Adobe After Effects® CC brings motion graphics and visual effects artists more creative possibilities and allows them to work more easily in 3D with the new Live 3D Pipeline with Maxon Cinema4D integration.  There are also all-new versions of Adobe SpeedGrade CC, Audition® CC, Prelude™ CC and Adobe Story CC Plus.
·         Web designers and developers can look forward to significant advances in Adobe's family of Edge tools and services.  The latest Edge Animate CC lets web designers create animated and interactive content with amazing ease and precision, using native HTML, CSS and JavaScript.  Adobe is also previewing a new workflow from Photoshop CC to Edge Reflow CC that will enable creatives to build web designs in Photoshop that can easily be turned into responsive web sites.  Dreamweaver users can look forward to the most up-to-date CSS and properties via the intuitive visual editing tool, CSS Designer. And Adobe Flash® Pro CC features a modern, modular 64-bit architecture rebuilt from the ground up to be fast and reliable.
Your Comments