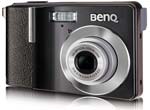 The BenQ DC C1060 is a new 10 megapixel camera. The C1060 features a leather hand-grip, 3x optical zoom lens, 2.7 inch LCD screen, anti-shake mode with high ISO of 3200, Smile Catch mode, P/Av/Tv/M modes and video recording with optical zoom. Price and availability of the BenQ DC C1060 to be announced.
BenQ Press Release
BenQ Upgrades C Series Camera Lineup with DC C1060
BenQ Press Release
07/10/2008 - BenQ expands its popular C series digital camera lineup with the launch of the 10-megapixel BenQ DC C1060. The camera features an elegant front to back leather handle, 3X optical zoom, Super-Shake-Free mode with high ISO supported, Smile Catch mode and video recording with optical zoom.
By using diverse textures, lines and materials, BenQ's DC C1060 conveys a spectrum of emotions and characteristics that bring this digital camera to life. The leather texture of the handle provides a comfortable, secure grip while simultaneously imparting a durable assurance.
The C1060 is equipped with a 2.7" TFT LCD display, Super Shake Free system with a high sensitivity of ISO 3200 which enables users to take pictures in dim lighting without the need for artificial flash and the pictures will still look vivid and natural. The 3X optical zoom in movie mode allows to zoom in and out for a sharp and clear view during video recording 720 x 400 (16:9) or 640 x 480 at 30fps M_JPEG movie format.
The embedded Smile Catch mode allows continuous shooting whenever a smiling face is detected within the scene until the mode is deactivated. The camera is also equipped with P/Av/Tv/M mode - P (set aperture/shutter automatically according to the environment)/Av (adjust aperture to decide the depth of field)/Tv (adjust shutter to decide exposure)/Manual (adjust both aperture/shutter automatically according to the environments) to allow taking pictures in a professional way. Furthermore the DC C1060 offers 10 creative photos frames to give the photos an individual touch.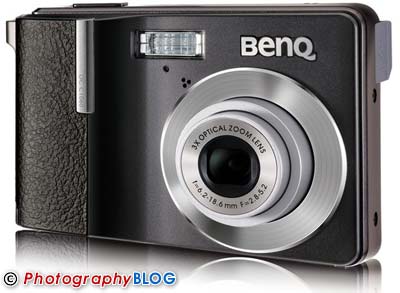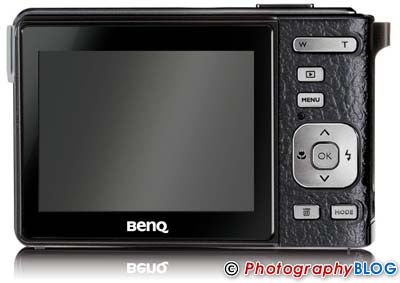 Your Comments