Canon EOS 5D Mark IV Preview

Photography Blog attended the recent UK press launch of the Canon EOS 5D Mark IV in central London. As one of the first people outside of Canon to actually get their hands on the new EOS 5D, here are my initial thoughts...
Design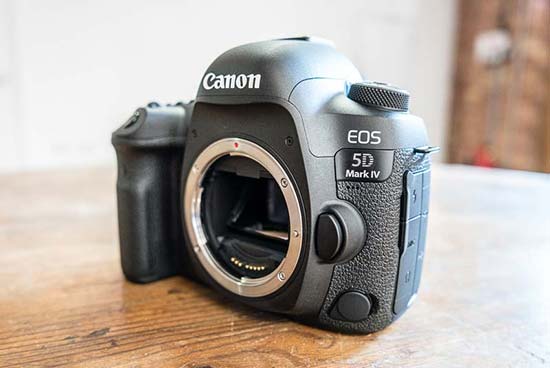 The new Canon EOS 5D Mark IV is outwardly very similar to its predecessor, the 5D Mark III. There are a few subtle changes, though, that comparing the cameras side-by-side reveals. The 5D Mark IV has a deeper handgrip and more pronounced thumbgrip, there's a new customisable unmarked button on the rear (which can usefully be set to ISO speed), the remote port has been moved to the front of the camera, it's even more weather-proof, and there's a more obvious hump on top which houses the new GPS unit. Despite all of these changes, the 5D Mark IV actually weighs 50g less than the previous model.
Improved Auto-focusing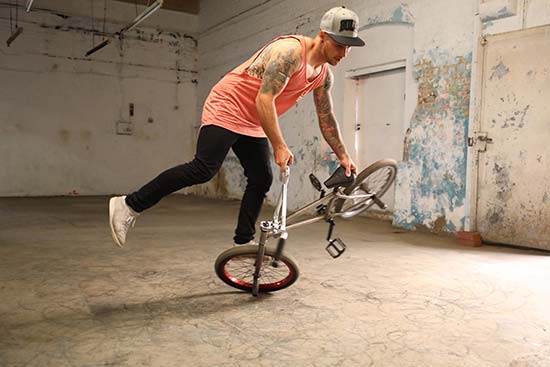 The 5D Mark III majored on auto-focusing performance, essentially using the same system as the then flagship 1DX camera. The Canon EOS 5D Mark IV continues in the same vein by incorporating an improved 61-point wide area reticular AF system which covers an expanded sensor area and features 41 cross-type AF points. It's capable of focusing in moonlight at EV -3 when using the viewfinder, or EV -4 in Live View mode, and enables you to use extenders with all telephoto lenses for f/8 AF with all 61 points, including 21 cross type.
Need for Speed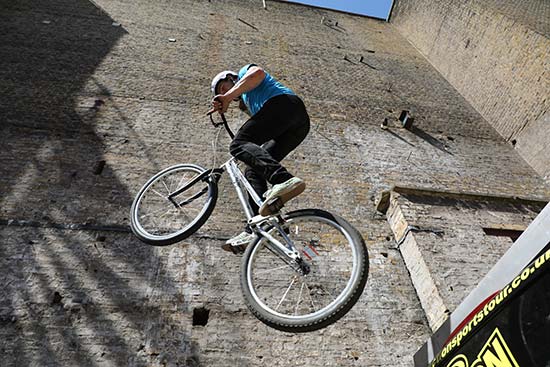 The Canon EOS 5D Mark IV is certainly no slouch, featuring not one but two Digic 6 processors - an Digic 6+ for processing, and a Digic 6 for metering. Consequently the camera can shoot continuously at 7ps with full AF / AE tracking for up to 21 Raw files or an unlimited number of JPEGs. It also features special 'silent high', 'silent low' and 'silent single' modes, in case the standard shutter noise is too loud for your subject.
Greater Connectivity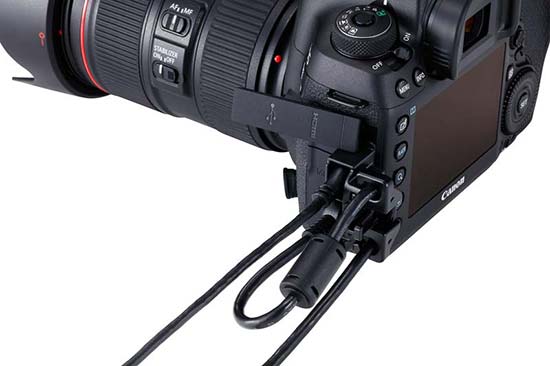 The Canon EOS 5D Mark IV is veritably bristling with external connectivity options, including built-in Wi-Fi and NFC, GPS (3 different systems), FTPS/FTP transfer, USB 3.0, mini HDMi, headphone and microphone sockets, flash sync and remote terminal ports. Phew! You can also automatically embed IPTC metadata into your images, not the most sexy of new features, but potentially a real time saver for some photographers.
4K Video
As you'd perhaps expect for a new pro camera in 2016, the Canon EOS 5D Mark IV now offers internal 4K video shooting at 30/25/24 fps at approx. 500 Mbps, which is 5x the bitrate of the Sony A7R II. You can also extract 8.8MP JPEG images from 4K videos, something that Panasonic users have enjoyed for a while, while 120p HD movies, time lapse movie and a new HDR movie mode complete the headline video features.
Touchscreen LCD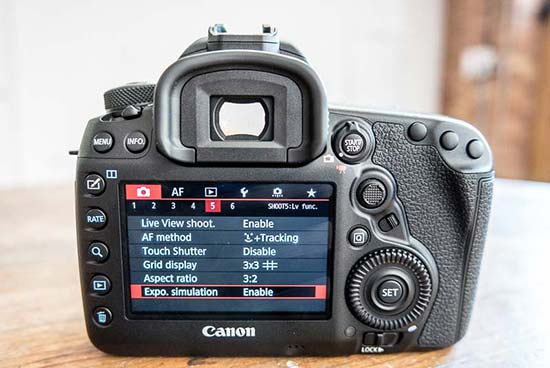 The official press release barely mentions the fact that the Canon EOS 5D Mark IV has a tocuhscreen LCD, something of an oversight in our view. Whats's more, it's active all the time, so you can use it to pull focus when shooting video, set the AF point for stills, zoom in and out during playback, and even use the menu system.
Dual Pixel RAW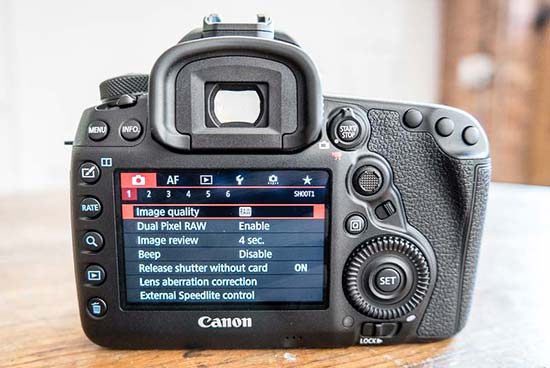 Dual Pixel RAW is an intriguing new feature with a rather awkward name. Basically, enabling this option allows you to fine-tune certain aspects of your Raw files in post-production, including the resolution, sharpness and bokeh. It increases the size of the Raw files from 35Mb to 60Mb, and at launch only Canon's DPP software can be used to take advantage of this feature, but being able to change the exact focus point if your portrait shots are a little off, for example, could be an important failsafe backup for some users.
Important New Lenses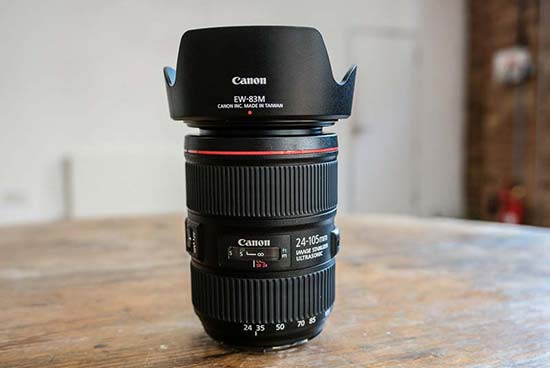 Alongside the new body, Canon is launching two new high performance L-series lenses - the EF 24-105mm f/4L IS II USM and EF 16-35mm f/2.8L III USM. The former lens in particular is important, as the first version is one of Canon's best selling optics and a natural partner for the EOS 5D-series.
Initial Conclusion
So there you have it. The Canon EOS 5D Mark IV, an evolutionary rather than revolutionary DSLR with the marketing tagline "Pursue Perfection". We'll let you know if it can actually achieve perfection once we get our hands on a final production model...
What do you think? Is the Canon EOS 5D Mark IV your dream camera? Let us know in the Comments section below...
Your Comments