Canon EOS M3 Preview - Canon Strikes Back...

We take a look at the brand new Canon EOS M3 camera in our detailed hands-on preview...
Overshadowed somewhat by today's other Canon news, the new EOS M3 is Canon's latest attempt at a compact system camera. To say that Canon's previous attempts have been half-hearted is something of an understatement, with the original EOS M getting a lukewarm reception outside of Japan, so much so that its successor, the M2, was only released in Japan.
Now Canon are back on a world-wide scale* with the release of the EOS M3, which in the company's own words has been "created for enthusiast photographers who demand premium performance". Lofty ambitions indeed.
*Strangely, with the rather notable exception of North America...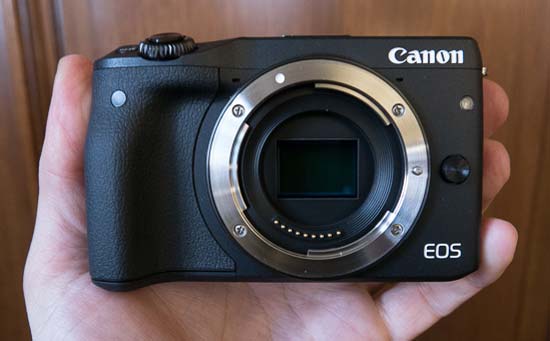 Featuring the same 24 megapixel APS-C CMOS sensor as the new EOS 750D/760D, the EOS M also offers a top ISO speed of 25600, a tilting touch-screen, Hybrid CMOS AF III and 49-point AF System, and built-in WiFi and NFC connectivity. The design of the camera is now more enthusiast friendly, with a large handgrip, dedicated exposure compensation dial, main control dial, customisable buttons and a hot shoe for Canon's Speedlite flashes and optional tilt-type electronic viewfinder.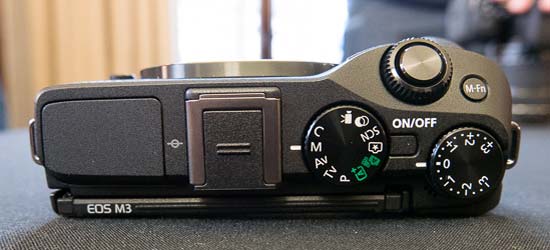 Priced at £599.99 / €769.99, the Canon EOS M3 falls into the super-competitive mid-range CSC/DSLR market, including the similarly priced EOS 750D / 760D DSLRs. We think that's a bit too high for a company that has almost no foot-hold in the compact system camera market, but maybe the famous Canon name will help convince would-be buyers to ignore more mature offerings from the likes of Olympus, Fujifilm and Panasonic.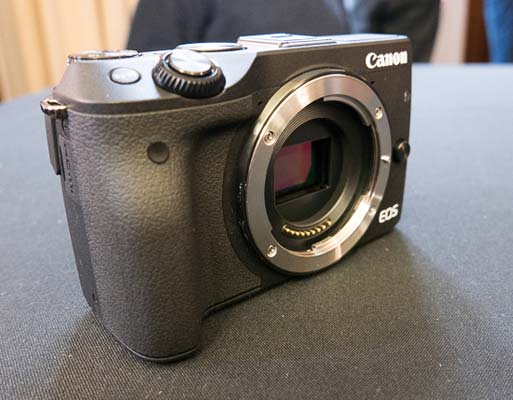 What do you think of the new Canon EOS M3 camera? Have Canon finally released a decent mirrorless camera? Or is it a case of too little, too late? Leave a comment below...
Your Comments