Canon EOS R6 Mark II First Impressions

The EOS R6 Mark II is the 2022 replacement for Canon's popular mid-range full-frame mirrorless camera, the original EOS R6 that was released two years ago.
We got hands-on with the R6 II recently, so find out what we think of this new mirrorless model by reading our detailed first impressions...
Picking the EOS R6 Mark II up for the first time, you'd be hard pressed to tell it apart from its predecessor, as our side-by-side comparison photos below clearly show.
Canon have tweaked a few things on the external layout, most notably implementing a new On/Off/Lock switch on the right hand side of the top-plate and incorporating a new Camera/Movie switch over on the left, but otherwise the two models are virtually indistinguishable.
That's fine with us, however, as we actually preferred the more conventional control layout of the R6 when it was released alongside its technically more capable sibling, the EOS R5, back in mid-2020.
It also means that if you're a current owner of the original R6, or indeed any recent EOS R-series camera, you'll feel quickly at home using this new camera. There are no quirky multi-contollers or multi-function touch bars here to upset the handling apple-cart.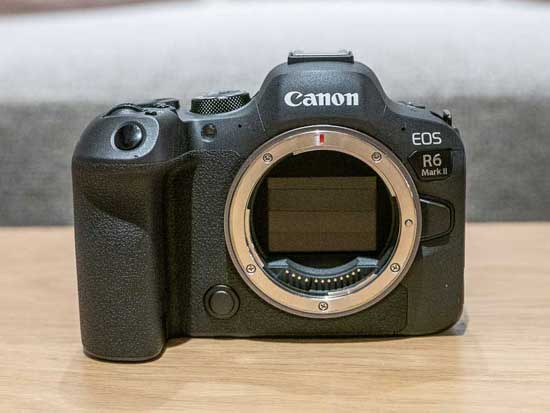 Thankfully the new R6 II does boast a number of significant improvements under-the-hood to more than warrant its release.
Chief among these is the significant upgrade to a 24.2 megapixel CMOS sensor which offers a 20% increase in resolution compared to its predecessor.
This should answer some of the critics of the original model's more modest 20 megapixel sensor, although inevitably there will be calls for even more resolution to have been provided.
Despite the resolution increase, Canon are claiming that the R6 II offers the same low-light performance as the Mark I version, so the ISO range is exactly the same on both cameras (50-204,000 expanded).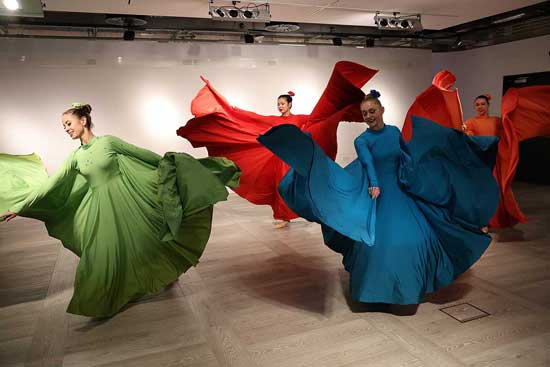 Similarly, video performance has been modestly improved, with 4K/60p now oversampled from 6K rather than 5K footage and 6K/60p ProRes Raw recording now onboard, although only externally via HDMI rather than internally.
The maximum frame rate for 1080p has been increased to 180fps - you can watch several slow-motion clips on our Canon R6 II Sample Photos page - and there is no longer a 30 minute time limit on any recording quality setting.
The camera coped admirably when tracking some graceful but quick dancers, quickly detecting and tenaciously locking onto their eyes despite their voluminous dresses often obscuring their faces.
Speaking of the AF system, this is another area that has seen an upgrade, with the improved AI tracking now additionally recognising horses, aircraft and trains.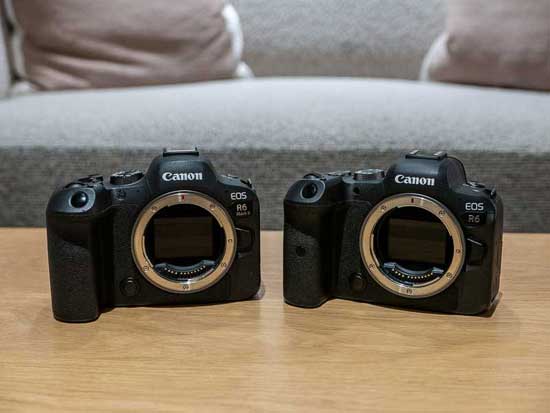 None of those subjects were present at Canon UK's press event, but the aforementioned dancers certainly taxed the human tracking to its limits.
Which is just as well, because the R6 II now offers a class-leading burst shooting rate of 40fps with the electronic shutter, double that of its predecessor.
We shot over 1,000 frames and the majority of them were in-focus on the eye of the human subject, allowing us to select exactly the right frame from the 5 seconds or so of JPEG images before the camera's buffer caused it to slow down.
There's also a new Raw burst mode in which the camera can shoot at 30fps with 0.5 seconds of pre-capture built-in which should help even more with capturing that decisive sporting or wildlife moment.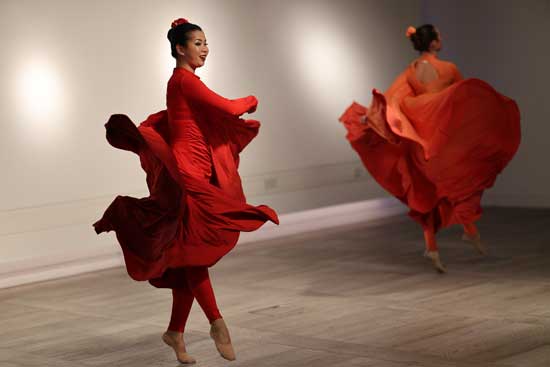 The new R6 Mark II has a brand new 5-axis IBIS unit which continues to provide up to a class-leading 8 stops of image stabilisation when the camera is used with certain lenses.
The electronic viewfinder and LCD screen both remain unchanged from the original version, although the new model does now offer a special OVF simulation mode, similar to the one of the EOS R3, which uses HDR technology to simulate a more "real-world" view of the scene.
Unsurprisingly since the two versions of the R6 are so similar, the new Mark II continues to use two SD UHS II cards via dual slots.
Given that it can now shoot at 40fps, it would have been great if the faster CFExpress standard had been incorporated, but maybe that's something that we'll see on a future Mark III.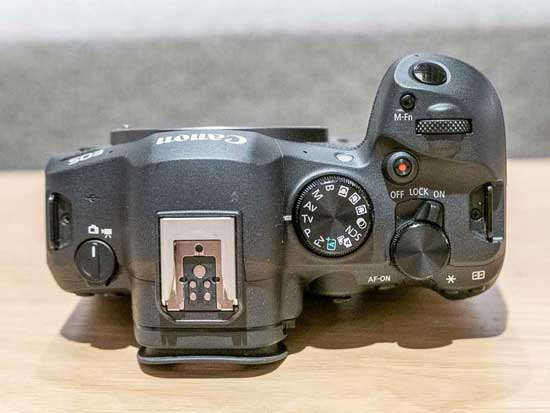 The R6 II uses exactly the same LP-E6NH battery as the R6 but Canon have managed to eke out a little more battery life which is a minor but still welcome improvement, especially for those users taking full advantage of the 40fps mode.
Canon have made several notable connectivity improvements to the Mark II R6 including both faster 5GHz wi-fi and Bluetooth 5.0 support, and the ability to operate as a webcam or use the camera for live streaming via UVC/UAC, none of which its predecessor supports.
After using the new EOS R6 II for a couple of hours to try and capture fast-moving dancers, it's clear that the new R6 II is a solid rather than spectacular upgrade of the original R6.
Considering that the 2020 model was already so good, though, that's certainly no bad thing, with Canon perhaps sensibly choosing to refine rather than revolutionize what was already a very capable blueprint.
Your Comments