Canon Powershot N Design Process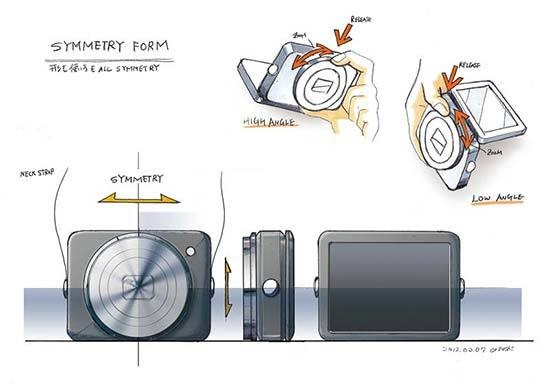 Canon have provided a rare opportunity to see into the minds of their product design team by providing early hand-drawn sketches for the innovative PowerShot N compact camera.
Four people from Canon's Japanese team were responsible for the PowerShot N's design. Miyabi Orihashi, Product Designer, Design Center, Canon Inc, and designer of the PowerShot N commented: "The PowerShot N is not only for consumers who want to record memories but also for those who are eager to capture beautiful, artistic photos for other people to enjoy. I hope people who don't have a deep knowledge of camera functions and settings will find they are able to take a range of interesting and expressive images using this camera."
A gallery of design drawings for the PowerShot N camera.
Image Gallery
Click on a thumbnail to see the full version.
Your Comments