CLARITY Magazine Launches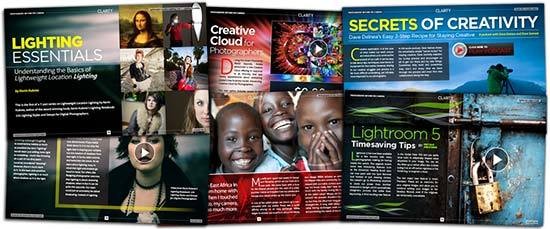 Available today - CLARITY is a brand new experience that explores photography from a lifestyle perspective. CLARITY goes far beyond tutorials that could be easily searched on the web to provide readers with the necessary information to enjoy a photographic lifestyle to its fullest.
In addition to rock-solid photographic education, CLARITY provides readers with articles "beyond the camera", covering a range of important topics such as creative development, psychology of great imagery, post-processing, data backup and security, how to improve the lives of others through your photography, and much more.
Editor-in-chief, Dave Seeram, had these comments: "The challenge nowadays is that it's so easy and convenient for anybody to seek out information, photography tutorials, and/or anything you know you'd like to learn. So, we've decided to take a different route. CLARITY is here to provide you with the equally important information that you didn't know you needed. Our singular goal is to make a measurable, positive difference in your lives, and we are accomplishing that starting with our first issue."
Volume One of CLARITY includes 72 gorgeous page spreads, 9 videos, a 30-minute podcast, and articles from the most inspirational photography professionals including: Kevin Kubota, Piet Van den Eynde, Lindsay Ostrom, Sean McCormack, Howard Pinsky, Dave Delnea, Bill McCarroll, Michael Frye, Jay Livens, Lee Sacrey, Barry J. Brady, and Jon McCormack.
CLARITY is available for only USD $6.99 each, or a subscription savings bundle of one-year (6 issues, published bi-monthly) for only $29.99 USD.
Image Gallery
Click on a thumbnail to see the full version.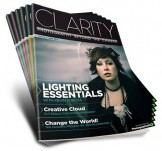 Your Comments