Compact Flash Card Reader for iPad & iPad 2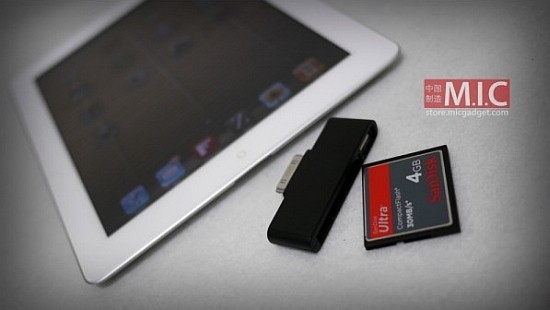 Thanks to one of our readers, we have just learned of what must be the first Compact Flash memory card reader for the Apple iPad 2. Available in the M.I.C. Store for $29.90, this is a 2-in-1 device that is backwards compatible with the original Apple iPad. According to M.I.C. Gadget, this memory card reader supports both UDMA and non-UDMA cards and is capable of achieving transfer speeds of up to 133MB/s.
Thanks to our reader Chris Chang for tipping us on the news.
Your Comments