David and Goliath - Olympus E-M1 v Canon EOS 5D Mk III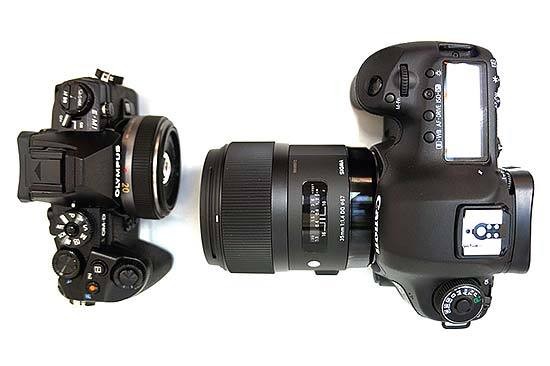 We've just got the Olympus OM-D E-M1 in for testing, and thought it would be a Fun Friday thing to do to compare its size directly alongside the full-frame Canon EOS 5D Mk III.
The Canon EOS 5D Mk III is fitted with the excellent Sigma 35mm f/1.4 lens, and the Olympus OM-D has the original version of the Panasonic 20mm f/1.7 mounted, so they offer a similar angle of view - the Olympus/Panasonic pairing actually provides a slightly longer focal length of 40mm, in 35mm full-frame terms.
David and Goliath, eat your heart out...
Image Gallery
Click on a thumbnail to see the full version.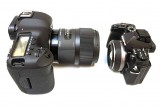 Your Comments