Explore Your Zen and Win a Trip to Japan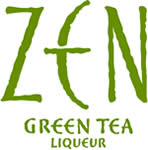 You could win a trip for two to Japan in the first ever "What is Zen?" photography contest. Organised by ZEN Green Tea Liqueur, America's first super-premium green tea liqueur, you must be over 21 to participate. The winning photograph will be a modern expression of the Zen philosophy. The contest will begin on August 13th and run through December 15th.
Suntory Ltd. Press Release
ZEN GREEN TEA LIQUEUR Launches "WHAT IS ZEN?" PHOTOGRAPHY CONTEST
Grand Prize winner to receive a seven-day, six-night trip for two to Japan.
(New York, NY) August 9th, 2007. With the popularity of such Asian influences as yoga, sushi and feng shui, the concept of ZEN has made its mark in American culture.  The secret of Zen philosophy is that it can be expressed across a variety of artistic endeavors:  writing, paintings, calligraphy and photography.  ZEN Green Tea Liqueur, America's first super-premium green tea liqueur, invites consumers 21 and over to participate in the first ever "What is Zen?" photography contest for a chance to express their interpretation of ZEN and win a trip for two to Japan. 
Zen is often described as vitality and the ability to see things as they really are.  This philosophy embraces the principle of opposing but complimentary forces called Yin-Yang: Yin, is seen as the tranquil, receptive, dark force, while Yang is the creative, energetic, bright, active force. 
In the "What is Zen?" contest, ZEN asks consumers to submit photographs that convey both a positive, uplifting interpretation of their subject matter while, like Zen, maintaining serenity and balance.  The winning photograph will be a modern expression of the Zen philosophy and one that demonstrates both passive and active forces in a stylish and exciting way.
The winner will receive a seven-day, six-night package trip for two to Japan.  This Includes: airfare from the U.S. to Tokyo Narita airport, six nights in a Tokyo hotel, one day of guided sightseeing, and a traditional Japanese green tea ceremony. 
Photograph submissions will be judged based on the following criteria: concept (25%), composition (25%), overall quality of image (25%), and the degree to which the photograph evokes the qualities of Zen (25%).
The contest will begin on August 13th and run through December 15th.  The winner will be announced January 4th, 2008.  For more information please log on to www.zen-greentea.com
About ZEN
ZEN TM Green Tea Liqueur is a unique blend of the finest Japanese green tea leaves, premium herbs and natural flavors.  It is also the first super-premium green tea liqueur ever introduced in America.  The fresh and original taste of ZEN Green Tea Liqueur, which is primarily derived from the ceremonial Japanese Green Tea, results from the use of the finest ingredients available. The perfection inherent of the final product is the result of time-honored Japanese traditions of quality and craftsmanship combined with a modern sense of elegance and style.  ZEN is available in finer bars, lounges and restaurants across the USA. ZEN is stylishly packaged in a tall, elegant 750ml bottles priced at a MSRP of $29.99. 
Suntory Ltd.
Suntory Ltd. is one of the world's leading wine and spirits companies.  Founded in 1899, Suntory was the first company to introduce western-style spirits to Japan.  Suntory's businesses today encompass liquor, including whisky, shochu, wine and beer; food products; soft drinks; floral products; restaurants; and sports.  Suntory exports a wide range of authentic Japanese whiskies and liqueurs to 35 countries, including the United States.  Made with exceptional Japanese craftsmanship, these include the unique melon liqueur MIDORI, which is especially popular in the U.S., and YAMAZAKI Single Malt Whisky, Japan's premier single malt whisky.  With its head office in Osaka, the Suntory Group comprises 170 companies with offices operating in 17 countries and over 20,000 employees worldwide.
Rules
WHAT IS ZEN PHOTOGRAPHY CONTEST?
ENTER THE "What is Zen? Photography Contest"
Contest Sponsored by Zen Green Tea Liqueur/Skyy Spirits
NO PURCHASE NECESSARY.
1. Eligibility.  Open only to legal United States residents, 21 years of age or older at the time of entry.  Contest begins on August 13, 2007 12:01 AM EST, and ends at 11:59 PM EST on December 15, 2007. Employees of Skyy Spirits, LLC, Inc. and its parent or any of their affiliate companies, subsidiaries, agents, alcohol beverage distributors/wholesalers, retailers, and their advertising and promotional agencies, and the employees and the immediate families of each are not eligible to enter or win. The contest is subject to all federal, state, and local laws and regulations, and is void where prohibited. 
2. Entries. 
• To enter online, log onto www.Zen-greentea.com and upload a hi-resolution photograph which represents your interpretation of "Zen."  To enter by mail, please send an 8x10 photograph along with either a hi-resolution image on disk or negative to "Truth Be Told - Zen Photography Contest" at 105 Madison Avenue, Suite 3B, New York, NY 10016.  Images submitted in any other manner will not be considered.
• Images must be consistent with the theme of Zen and, in the sole discretion of Skyy Spirits LLC (the "Sponsor"), must contain no immoral, obscene, or pornographic tones.
• Entries must include your name, complete address, daytime and evening phone numbers and date of birth (required). 
• The photograph ("Work") must be entirely the original work of the entrant; assistance of any kind is not allowed.
• You are solely responsible for ensuring that your Work is received by 11:59 PM EST, December 15, 2007.  Neither the Sponsor, nor any sponsoring agencies are responsible for entries/mail that are late, damaged, delayed, destroyed, misdirected, incomplete, illegible, postage due or incompletely received, for any reason, including by reason of hardware, software, browser or network failure, malfunction, congestion or incompatibility at sponsor or elsewhere.
• Limit one entry (online or mail-in) per person, household, address or e-mail address. Multiple entries will result in disqualification of all additional entries from said entrant. In case of dispute as to identity of winner who enters by e-mail, entry will be declared and made to the registered user of the e-mail account.
• Work must not have been previously published or have won an award in any contest or competition.
• Entries/Works not satisfying the Official Rules in any respect will be automatically disqualified. Entries will not be returned.
3.  Judging.  Winner and semi-finalists will be announced from all eligible entries received, on or about January 4, 2008, and will be notified by phone or e-mail. All Work will be judged according to the following criteria: creativity/originality (25%), strength and persuasiveness of expression (25%), and relevance to the above theme (50%).  In case of a tie, the entrant whose Work received the higher/highest score in the creativity/originality category will be deemed the winner. Entries will be evaluated by a panel of independent judging organization. By participating, entrants agree to be bound by these Official Rules and by the decisions of the judges which are final and binding in all respects. Prior to issuance of any prize, winner will be required to execute an Affidavit of Eligibility and provide proof of age. Additionally, the winner and travel companion must each execute a Liability/Publicity/Permission release to be returned within 21 days of notification. In the event of non-compliance with these requirements or if prize notification/prize is returned as undeliverable, prize will be forfeited, and an alternate winner may be selected.
4.  Assignment.  If your Work is chosen as a semi-finalist or winner, you agree to assign to Sponsor all rights, title and interest in and to the Work, (including but not limited to copyright and other intellectual property rights) until January 4, 2013 (5 years). The winner shall also agree to grant Sponsor a worldwide perpetual license to the Work for archival purposes. Winner agrees to execute any documents and perform any acts, which Sponsor, in its sole discretion, may consider necessary to record or perfect this assignment. Winner also understands that the Work may be used by the Sponsor, at its sole discretion, for advertising promotional or other commercial purposes; and, should Sponsor decide to use entrant's Work, Sponsor may reproduce or minimally modify the Work (such as but not limited to cropping) as Sponsor, in its sole discretion, deems commercially appropriate, without furnishing such modifications of the Work to entrant for his/her review or approval. However, nothing herein in any way obligates Sponsor to use entrant's photo for commercial (or other) purposes.
5. Prizes.  One (1) Winner will receive a trip for two to Tokyo, Japan. Trip includes round-trip coach airfare for two from the major commercial airport nearest Winner's home in U.S. to Tokyo (Narita), Japan, five nights' lodging in a sponsor-designated hotel (one room, double occupancy). Approximate retail value $10,000 depending on date of trip and point of origin. Trip must be completed before August 15, 2009 (18 months after award).  Winner and guest must be in possession of a valid United States passport at the time of departure or prize will be forfeited. Nine (9) semi-finalists will receive two hundred and fifty dollars ($250) each.  Odds of winning depend on the number of valid entries received.
6. Winner and guest must travel together.  Winner must notify Sponsor at least 60 days in advance of the month selected for travel.  Specific dates and time for travel within Winner's selected month shall be designated exclusively by Sponsor. All other expenses not specified herein, including but not limited to, transportation to and from airports, car rentals, meals, taxes and gratuities are the sole responsibility of the winner. Income and other taxes on prize, if any, are solely the responsibility of the winner. No prize substitution or cash redemption will be awarded except at the sole discretion of the Sponsor due to prize unavailability for any reason and only then for prize of comparable value. No prize transfer.
7. Entrant releases Skyy Spirits, LLC ("Sponsor") and its parent and their affiliate companies, subsidiaries, alcoholic beverage retailers, distributors/wholesalers, and the directors, officers, employees and agencies of any of the above organizations from any and all liability whatsoever for any injuries, losses, or damages of any kind caused by participation in the Contest or resulting from acceptance, possession, or use/misuse of the prizes.
By accepting prize, winner consents to the use of his/her name, likeness and winning entry for advertising and trade purposes without additional compensation, except where prohibited by law.  Participants waive the right to assert as a cost of winning any prize, any and all costs of redemption or travel to redeem said prize and any liability which might arise from redeeming or seeking to redeem said prize.
8. Winner will be published on line. For the name of the Prize Winner, send a self-addressed, stamped envelope via mail after January15, 2008, but before February 31, 2008 to:  Truth Be Told Zen Photo Contest Results, 105 Madison Avenue, Suite 3B, New York, NY 10016.
ENJOY ZEN GREEN TEA LIQUEUR ®RESPONSIBLY.www.zen-greentea.com
Zen Green Tea Liqueur© 2007 IMPORTED BY Suntory International Corp., NY, NY.  Distributed by Skyy Spirits, LLC, San Francisco, CA, © 2007
Your Comments