Fujifilm Hails A New Golden Era for Silver Halide Paper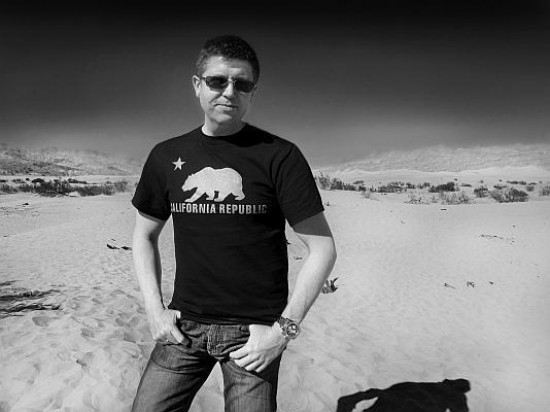 Owing to growing demand from photographers, Fujifilm has pledged to boost its R&D investment in silver halide paper technology. "We're seeing that inkjet- dominated clouds still have very substantial silver linings," Peter Wigington, Fujifilm Photo Imaging Group marketing manager said. "Despite the highly successful evolution of inkjet options, the 150 year-long tradition of silver halide paper still remains a first choice for many of today's professional photographers who seek the ultimate in quality output." To cope with growing demand, the company now plans to increase production at its Tilburg, Holland manufacturing site
Fujifilm Press Release
Fujifilm hails a new golden era for silver halide paper
Fujifilm has pledged to boost its R&D investment in silver halide paper technology as increasing numbers of photographers opt to use it.
The company already has a leading market share with its Crystal Archive Paper range – but plans to increase production at its Tilburg, Holland manufacturing site, to cope with growing demand.
Peter Wigington, Fujifilm Photo Imaging Group marketing manager said: "We're seeing that inkjet- dominated clouds still have very substantial silver linings. Despite the highly successful evolution of inkjet options, the 150 year-long tradition of silver halide paper still remains a first choice for many of today's professional photographers who seek the ultimate in quality output."
He added "The real challenge is simply to educate more photographers that silver halide exists and that it is a 'peak of perfection' product available right here, right now. The fact is that silver halide offers the highest print quality attainable right now from any medium. Additionally, photographers using papers such as Fujifilm Crystal Archive have the important security blanket of print longevity. Images printed by a good lab have archival permanence and boast supreme quality."
Top photographers like multi-award-winning Edinburgh-based Trevor and Faye Yerbury and Newcastle-based Tim Wallace - who is widely acclaimed as one of the top ten most influential photographers in the world today – say they insist on their labs having the capacity to print their work as C-Type prints.
Said Trevor Yerbury: "The inescapable fact is that our pictures look simply stunning when output on Fujifilm Crystal Archive. It's a silver halide no-brainer for us."
Tim Wallace added: "I've just had an exhibition of my recent work in Death Valley. It was Digitalab manager Jeff Heads who suggested we output the prints on Crystal Archive and I was delighted with the results – simply the very best quality output."
Digitalab's owner and Exhibitions Manager Jill Roe said "You can't get better than a C-Type print for quality and archival stability."
Ian Loxley, founder and owner at Loxley Colour added: "We know the real value of photographic paper and we know it's not disappearing any time soon. This is technology developed over many years and it still has a great deal of life left in it."
He added: "Even though there have been advances as far as the digital products are concerned the R&D that Fuji has continued to undertake over the last ten years has been tremendous. "If you compare the silver halide paper market now to what it was fifteen years ago, it's much less problematic- and of course outstanding longevity comes with the paper."
Image: Tim Wallace | Death Valley
Your Comments