Fujifilm X-T4 Coming On February 26th 2020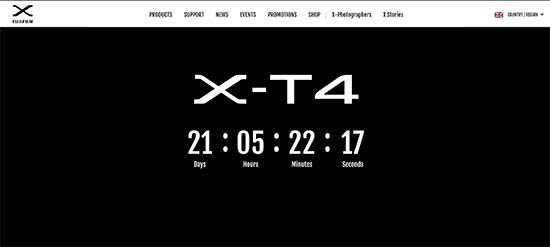 Fujifilm have just announced that the successor to the X-T3, their most popular mirrorless camera, will be unveiled on Feburary 26th 2020 at the CP+ show in Japan.
Unsurprsingly, the new model will be called the Fujifilm X-T4.
Other than a countdown timer on Fujifilm's website, there are no other official details about the new camera yet.
Your Comments