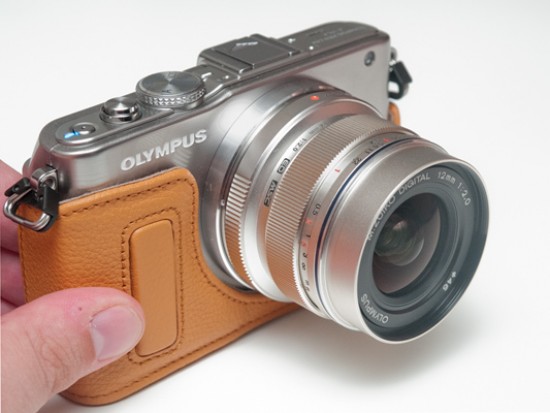 Want to see what the new Olympus M.Zuiko Digital ED 12mm f/2 and M.Zuiko Digital 45mm f/1.8 lenses look like in the flesh? Here are 13 hands-on images for you to check out.
Bear in mind thar these are not professional-quality product shots taken in a well-equipped studio - they're quick grabs snapped in a crowded and rather poorly lit room at the Olympus pre-launch event held in Vienna last night. That said, they do show just how small yet well crafted these lenses are and what they look like when mounted on some of the brand new PEN camera bodies.
During our - very brief - first encounter with these lenses, we found that they did indeed focus very quickly, decisively and accurately even indoors in low light. In terms of build quality, the M.Zuiko Digital ED 12mm f/2 reminded us of the all-metal manual-focus lenses of old - it's a tiny but very solid lens that comes complete with a distance scale, DoF marks and an excellent focus ring.  The cheaper M.Zuiko Digital 45mm f/1.8 lens also looked pretty well put together and felt good in the hand.
Your Comments