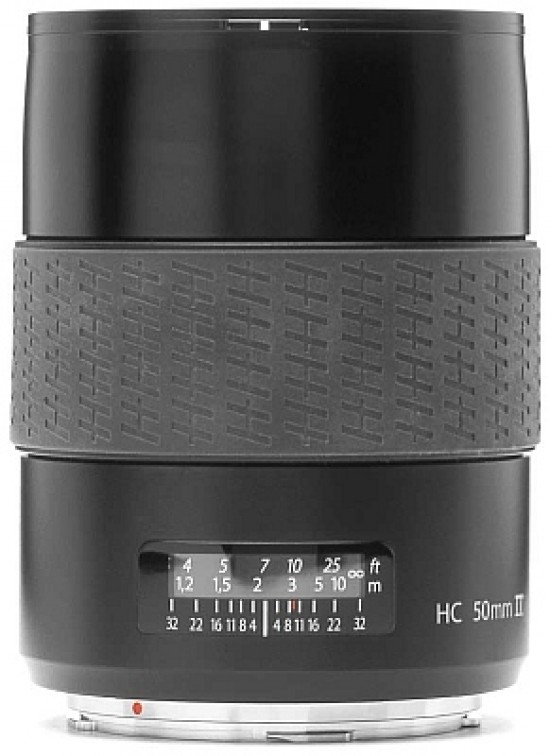 The Hasselblad HC 50-II is a 50mm lens which has an angle of view similar to that of a 31.4mm lens mounted to a 35mm body. Improvemetns over the first version of this lens include an updated optical design resulting in more even performance across the frame, and better close-up capabilities. Featuring 11 optical elements in 7 groups, the Hasselblad HC 50-II has a maximum aperture of f/3.5 and a close focus point of 60cm.
Hasselblad Press Release
HC 50mm-II
The HC 50-II, with its moderately wide 35mm-equivalent focal length of 31.4mm, is a versatile, allpurpose lens that can be used for many different applications. The updated optical design provides higher resolution and more even performance over the image area. Close range performance has also been improved to deliver better performance while maintaining its minimum object-to-image plane distance of 0.6m. The lens features 11 elements in 7 groups, a rear focusing mechanism and a broad aperture range of f/3.5-f/32.
Your Comments