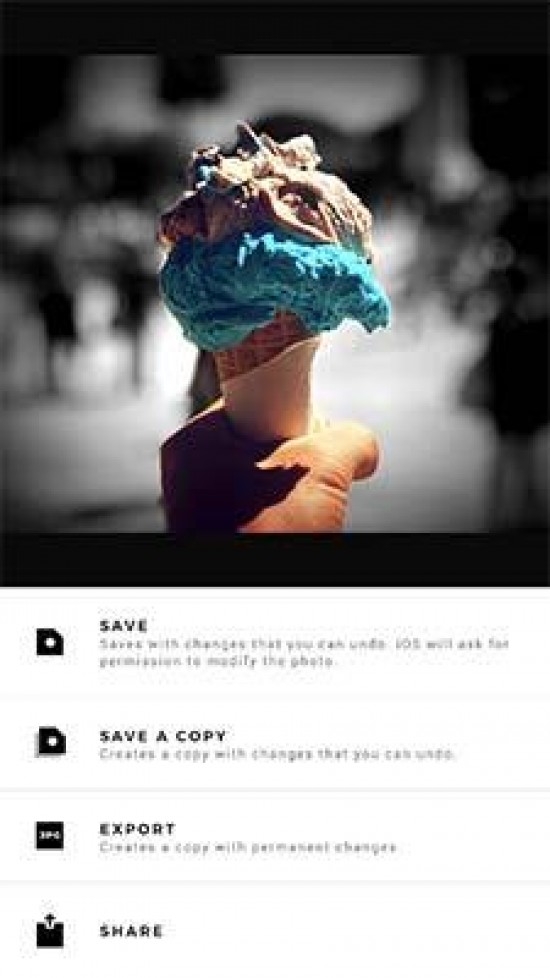 Infltr, the photography App with an infinite number of filters, is now free for all iPhone and iPad users.
Infltr Press release

Infltr - Infinite Filters Becomes Free for All, Forever!
10th of October 2018 - London, UK – Infltr, the photography App with an infinite number of filters makes a milestone move by becoming Free for all iPhone & iPad users.
Infltr evolved since its original release which was all about filters. The App takes full advantage of its patented algorithm to allow users to browse through millions of filters simply by swiping their fingers on the screen!
Originally only available as a real-time camera offering filters before capture, Infltr quickly integrated a powerful editor. The editor evolved to become the only tool that can literally edit anything: Photos, Video, Live Photos, Animated GIFs, Depth Photos, Moments!
Plus, it is one of the only App out there which does not to down-scale images. Whatever if the photo or video comes from a DSLR or if is a large-scale panorama, Infltr conserves the original quality & resolution.
Available in 22 languages, millions of captures and edits were made by millions of users! The team at Infltr is expecting many more millions of editing to take place by allowing anyone to download the App for Free.
Tools were added to the App, one by one! Now, more than 23 tools are available to adjust all medias. Filters & tools can be combined to create custom recipes which can be saved.
Create a custom style for you last city-trip; it will be like no other; adapted to your photos, your need, your trip, your brand, your blog! It is strong and removes the creative barrier that can be found on social platforms which only offer fixed filters & styles. Infltr gives space and freedom for better creativity on mobile.
Through a smart AI algorithm, Infltr introduced "Moments" which carefully selects group of photos to create delightful animated sequences. Infltr can notify users on a regular basis and remind them using surprising Moments which can also be filtered & shared.
This update comes with a full re-design and optimisation. Every screen inside the App was carefully re-thought through from the icon, to the settings page by the splash screen.
The popular Color Shift tool got an additional 5 new styles allowing out-of-space effects including Chromatic Aberration which was a highly requested feature!
A new tool called Selective HSL has been introduced. It allows users to independently change the Hue, Saturation & Lightness of specific color. Check out this photo with the red roses, in less than 5 seconds, the red roses can be turned into yellow roses while keeping the beautiful wild green of the leaves untouched. That's the power of Selective HSL. Possibilities are endless, it can also give your selfie a smurf effect by changing the hue of the skin to blue!
Infltr supported Depth Photos early on by leveraging the power of the dual and true-depth cameras of the latest iPhones. Infltr leads in terms of Depth filtering allowing all its tools to be applied only to the background or foreground of a photo. Plus, it allows users to define and refine the threshold between background & foreground inside the Depth Map. With this update, Infltr goes one step further by allowing users to add BLUR to the background of Depth Photos, simply like if you were capturing your photos with an expensive DSLR. Truly magic!
Apple named Infltr: Editors Choice and Best New App in over 150 countries, Infltr is a new type of photography App available on the App Store worldwide in 22 different languages for iPhone & iPad (iOS 10.0 and above), iMessage and Apple Watch (watchOS 3.0 and above). Infltr won a Creativepool Annual 2017 Award & a Fast Company award.
Its patented technologies allow users to add infinite filters before and after capturing as well as edit any type of visual media using touch. Users simply have to touch the screen in any direction to change the filter over the camera view or the editor and keep panning in any direction to discover new filters - there are now over 7 million individual filters to choose from. Infltr's mission is to help users be more creative, to improve the experience of taking pictures on mobile and to save the time it takes to create a beautiful picture.
Download the App: www.apple.co/infltr
Your Comments