Jessops Relaunches its Customer Training Programme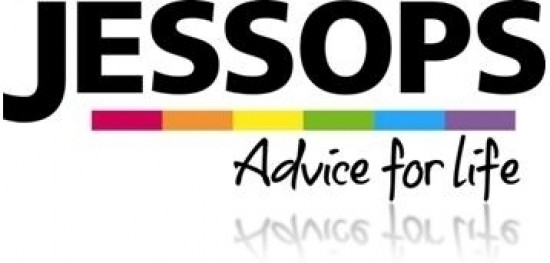 Jessops has just relaunched its customer training programme. The courses on offer include Introduction to DSLRs, a one-day course designed for the first time DSLR user, as well as intermediate and advanced DSLR courses (each course is priced at £119.00 or £79.00 when bought with any digital SLR, CSC, lens or flashgun). In addition, there are specialised courses focussing on wedding and studio photography, birds of prey and more. Click through / read on for more details.
Jessops Press Release
Jessops, the UK's leading photographic retailer, prides its self on customer service and is excited to re-launch its customer training programme to ensure you get the very best pictures from your camera.  With a range of courses available at venues across the UK, there's a choice for everyone so why not book yourself on one today and start taking the photos you've always dreamed of!
The courses are available for all levels of photography, so whether you are a complete beginner or you see yourself as a bit of a pro – there will be a course suited for you:
Introduction to DSLR Course
This one day course is designed for the first time DSLR user. The experienced trainer will cover a broad range of topics related to basic photography. At the end of the course, you will be confident in using your Digital SLR and all of its features. This course is available as a generic Digital SLR course or manufacturer specific. This is the course for you if you want to get out of auto mode and the most out of your camera!

This course is priced at £119.00 or £79.00 when bought with any Digital SLR, CSC, Lens or Flashgun.

Intermediate DSLR Course
If you already have an understanding of the features of your Digital SLR camera, this course is designed to take you to the next level. With a range of topics designed to expand your photographic skill set, the intermediate course is suitable for anyone who is already confident in using manual modes but looking to take the next step.

This course is priced at £119.00 or £79.00 when bought with any Digital SLR, CSC, Lens or Flashgun.

Advanced DSLR Course
This course is designed for anyone who has a complex understanding of photography and their camera but is looking to expand their knowledge and photographic skills. The topics covered in this course are best suited to anyone looking at going into photography professionally with topics that are well suited to any professional environment.

This course is priced at £119.00 or £79.00 when bought with any Digital SLR, CSC, Lens or Flashgun.

Compact and Bridge Cameras
If you've been struggling to get the most out of your recently purchased Compact or Bridge Camera, this course has been designed to help you understand all of the features and functions available. The course will also include a basic overview of what makes a good photo, so you can be confident when using your camera!

City Tours
The day is designed to challenge the photographer, to highlight opportunities for learning in both creative and technical fields.  After each image is shot the trainer will provide instant feedback and assist with adjusting composition and exposure to get the maximum from the equipment, environment and surroundings!

Studio
Studio photography can be complicated for even the most advanced photographer, with the broad range of products available and techniques. This course aims to make studio photography simpler and easy to understand. The course not only covers the photographic equipment used but also image composition and posing your subject in the appropriate way to get the best end result.

Birds of Prey
This course offers the developing photographer a fantastic opportunity to photograph beautiful birds of prey in an idyllic setting in Hatton, Warwickshire.

The birds include Owls, Falcons & Hawks and there is an opportunity to photograph them both static, as well as in flight. On the course you will have special access to the birds in a secluded setting away from the public arena, ensuring photographs depict the birds in a natural looking environment.

Carl Wright, Jessops professional wildlife photographer, will be on location to offer assistance and guidance and answer any questions you may have. He will help you set your camera up for each type of shot and offer lots of hints and tips to help improve your photography skills.

The entrance fee to Hatton is included in the price of £145!

Wedding Photography
This course is designed for both photographers who have been asked to cover a family/friend's wedding and those considering a career in wedding photography. It is delivered in an exciting and hands on manner, to give all attendees the feel of what is expected at a real event. The setting includes buildings, industrial and landscape backgrounds to give a flavour of working in less than ideal locations and all weather types.

On the day there will be a recap on using ISO, apertures, shutter speeds, lenses needed and exposure. This is then followed by practical sessions, working with two real couples, incorporating essential wedding accessories. You'll learn how to work with people, how to pose them, how to use the best lighting and start to build up a portfolio of your own wedding photographs. Also included is a session on starting your own wedding photography business.

To get the most from the day, you'll need to have good knowledge of your own camera, have at least one lens, a flash gun and tripod. This course costs £245.

To book any of these inspiring and educational courses either visit your local Jessops store, use the contact us form on Jessops.com or contact the Jessops Academy team directly on 0116 232 6265
Your Comments