Kodak M853, M753, M883, M873, Z1275 and ZD710 Cameras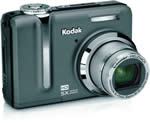 Kodak have introduced 6 new cameras today - the Kodak Z1275 and Kodak ZD710, and Kodak M883, Kodak M873, Kodak M853 and Kodak M753. The Z1275 offers 12 megapixels and 5x optical zoom and the ZD710 7 megapixels and 10x optical zoom, both available from August 2007 for $249. The stylish new M-series features four models. The M753 and M853 offer 7 and 8 megapixels respectively and 3x zooms. The M873 and M883 both have 8 megapixel sensors, with the M883 featuring a larger 3 inch LCD screen. The Kodak M753 will retail for £99.99 / $149 beginning in July 2007. The M853 ($179) and M873 ($199) will follow in August and the M883 ($229) in September.
Kodak UK Press Release
Kodak Brings Style within Reach with New M-Series Zoom Digital Cameras
Introducing Four Thin, Stylish, Affordable and Feature-Packed Cameras and Two High Zoom Z-Series Cameras
LONDON, June 12, 2007 — Eastman Kodak Company today announced the global launch of a new sleek line of zoom digital cameras for the style-savvy consumer. The KODAK EASYSHARE M-Series consists of four fashionable cameras, the M753, M853, M873 and M883, all of which are capable of capturing exceptional pictures at an attractive price.
"The style / value segment has become an increasingly important category in the digital imaging market," said Julian Baust, Chairman & Managing Director, Kodak Limited. "Our M-Series line brings consumers the opportunity to expand their picture-taking experience by converging stylish, compact designs and quality digital imaging technology, with affordable pricing."
Kodak M753 and Kodak M853
The KODAK EASYSHARE M753 and M853 Zoom Digital Cameras are equipped with 3x optical zoom lenses and 7- and 8-megapixel resolution respectively, which allows consumers to print clear, crisp images up to 30" x 40" in size. Memories captured with the KODAK EASYSHARE M-Series Cameras are displayed on a vibrant 2.5-inch LCD screen, perfect for instantly sharing clear, bright pictures and videos whether inside or outdoors.
The pocketable design of the KODAK EASYSHARE M753 and M853 is available in silver and black. The cameras are complemented by a full range of fun camera accessories designed for the fashion-conscious person.
Kodak M873 and Kodak M883
Two additional zoom digital cameras in the KODAK EASYSHARE M-Series line are the M873 and M883, both offering 8-megapixel resolution and high ISO settings. While maintaining its sleek design, the M883, with built-in face detection technology, allows consumers to view their pictures and videos on a huge 3-inch LCD screen. The all-metal bodies of the M873 and M883 are available in silver. 
Kodak M-Series Features
The KODAK EASYSHARE M-Series Cameras are loaded with a vast array of features that make great picture-taking incredibly simple. From high ISO settings that produce clearer pictures in low-light situations, to Digital Image Stabilization and KODAK PERFECT TOUCH Technology, the features on board the KODAK EASYSHARE M-Series Cameras help consumers take consistently better shots.
Kodak M-Series Pricing
The KODAK EASYSHARE M753 Camera will retail for £99.99 (RRP) beginning in July 2007.  The M853 and M873 will follow in August and the M883 will be available in September. The fashionable camera accessories range from £13.99 to £39.99 (RRP) and can be found on www.kodak.co.uk
Kodak Z1275 and Kodak ZD710
Also announced today, are the new KODAK EASYSHARE Z1275 and ZD710 Zoom Digital Cameras. The Z1275 is a small sized high-zoom digital camera, offering 12-megapixel imaging and 5x optical zoom with photographically-advanced features. The 7-megapixel ZD710 is a versatile, fully-automatic zoom digital camera with 10x optical zoom and high ISO. And like the M-Series cameras, both the Z1275 and ZD710 are equipped with features that help consumers take consistently better shots, like Digital Image Stabilization and KODAK PERFECT TOUCH Technology. The Z1275 and ZD710 are both available from August 2007. 
About the KODAK EASYSHARE System
Kodak continues to bring groundbreaking features to its award-winning KODAK EASYSHARE Digital Photography System, enhancing the digital photography experience for consumers worldwide. The EASYSHARE System consists of digital cameras, picture frames, snapshot printers, online services, software, inkjet and thermal photo papers, and accessories—making picture-taking, sharing and archiving effortless. All KODAK EASYSHARE Products being introduced today include the latest Version 6.2 of KODAK EASYSHARE Software featuring an array of enhancements to help consumers find, create and share pictures like never before. Version 6.2 Software now includes direct access to KODAK Gallery making it simple to find albums stored online. The new KODAK EASYSHARE Software Version 6.2 can be downloaded for free. Further information on all KODAK EASYSHARE Products can be found at www.kodak.co.uk
About Eastman Kodak Company
Kodak is the world's foremost imaging innovator. With sales of $10.7 billion in 2006, the company is committed to a digitally oriented growth strategy focused on helping people better use meaningful images and information in their life and work. Consumers use Kodak's system of digital and traditional products and services to take, print and share their pictures anytime, anywhere. Businesses effectively communicate with customers worldwide using KODAK solutions for prepress, conventional and digital printing and document imaging; and Creative Professionals rely on KODAK technology to uniquely tell their story through moving or still images.
More information about Kodak (NYSE: EK) is available at www.kodak.com.
Kodak, EasyShare, and Perfect Touch - are trademarks of Eastman Kodak Company.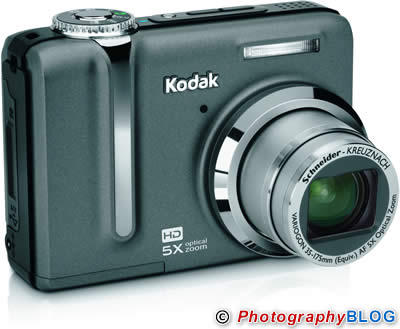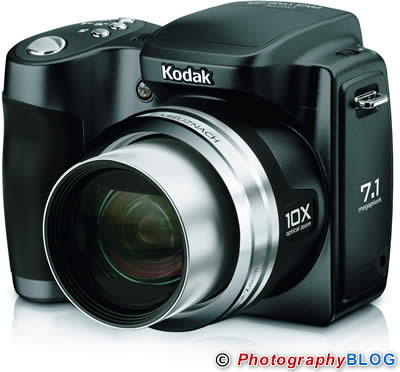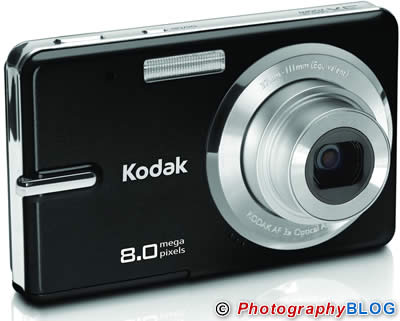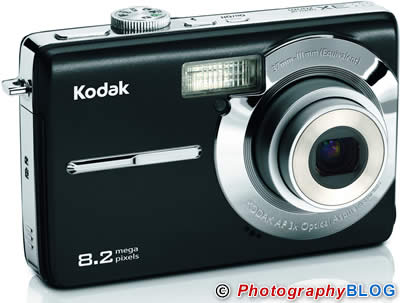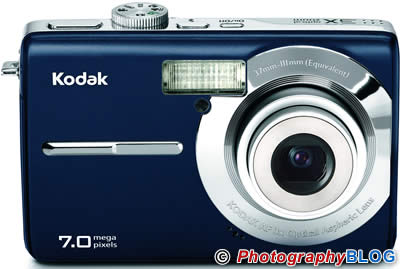 Your Comments