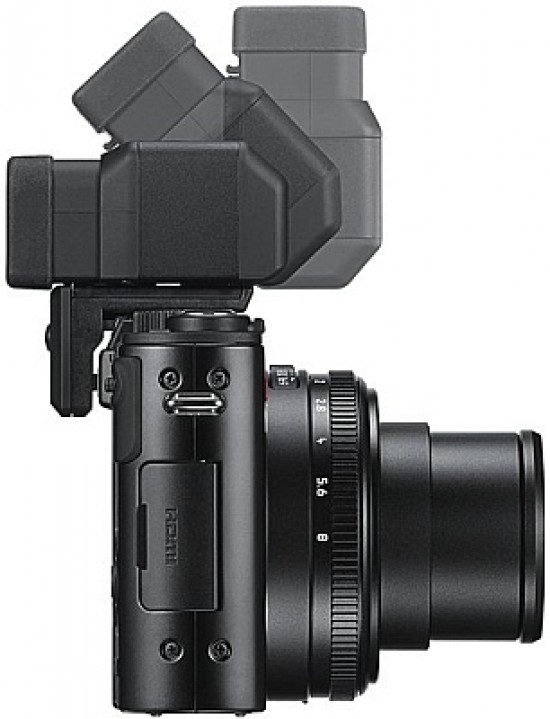 The Leica D-Lux 6 is a premium compact camera with a 10-megapixel sensor and a 24-90mm (eq.) f/1.4-2.3 Leica DC Vario-Summilux lens. Featuring the same headline specifications as the Panasonic Lumix LX7 and available from November, the Leica D-Lux 6 comes bundled with a copy of Adobe Photoshop Lightroom 4, a two-year warranty and a one-year Leica UK 'Passport' (complimentary accidental damage cover) for £600 including VAT.
Leica Press Release
Leica reveals the D-LUX 6: complete creative freedom meets timeless design
Versatile digital camera with full creative control, brand new sensor and optimum lens performance, setting new standards in compact image quality
Photokina, Cologne, 17 September 2012: Leica Camera AG has announced the D-Lux 6, an extremely versatile digital camera that combines an outstandingly fast lens with a newly-developed 1.7" CMOS image sensor that is particularly large for a compact model, and enables image quality that sets entirely new standards in its class.
The D-Lux 6 offers a comprehensive array of features, including automatic mode, manual setting options and Full HD video recording capability. Optional accessories, such as a new electronic viewfinder, provide even greater creative freedom in a wide range of photographic situations. Offering intuitive handling, outstanding image quality and classically elegant styling, the Leica D-Lux 6 makes the ideal companion for capturing special moments on any occasion.
The lens of the Leica D-Lux 6 is a newly designed and constructed Leica DC-Vario-Summilux 4.7-17.7 mm f/1.4-2.3 ASPH. With a zoom range of 24 to 90 mm (35 mm equivalent), it offers an extremely practical range of focal lengths for a wide range of photographic applications, and makes the camera particularly versatile for everything from macro shots and wide-angle architectural and landscape photography, to photojournalism or portraits. With an even faster lens than its predecessor, the D-Lux 6 is particularly suitable for 'available light' photography. Whether in adverse lighting conditions or for deliberate manipulation of depth of field, the Leica D-Lux 6 is the perfect camera for capturing truly distinctive images. The combination of high-performance lens and a 12-megapixel CMOS image sensor (effective 10 MP) guarantees a high dynamic range and brilliant images.
The new image processor developed for the D-Lux 6 enables photography at sensitivities from ISO 80 to ISO 12800. Images can be taken in a choice of four formats: 4:3, 3:2, 16:9 and 1:1, and viewed in both capture and review mode on the high resolution (920,000 pixel) 3" LCD screen. This high quality screen allows photographers to assess images both during composition and after capture, reliably and precisely.
The Leica D-Lux 6 is characterised by its classic styling, featuring a black anodised metal body with chrome highlights, and a clean, uncomplicated design. Simple handling and clearly laid out controls and menus make the camera simplicity itself to use.
Distance, shutter speed and exposure settings can all be controlled with the camera's 'clickwheel' function. Furthermore, a new option for setting the aperture on the lens barrel enables direct control, and provides even more scope for creative composition. A second dial on the back of the camera offers manual focusing and the addition of an ND filter, for example, to allow slower shutter speeds for intentional motion blur, when shooting in intense light.
In addition to its programme AE mode, the D-Lux 6 also features an intelligent snapshot setting, where the camera automatically selects the ISO sensitivity, face recognition, dynamic range adjustment and the most appropriate scene mode for the intended shot. The camera's integrated optical image stabiliser prevents the effects of camera shake, especially in low light or indoor settings, or when shooting hand-held. Thanks to its new selectable spirit level function, precise camera alignment is now easier than ever before.
For the creation of high quality movie clips, the new Full HD video recording mode can be started quickly and conveniently by pressing a button on the top of the camera. The D-Lux 6 records in AVCHD-Format with 1920 x 1080 pixels and 60 full frames per second, for perfect rendition of even fast-moving subjects with outstanding detail. Video data can be saved in Internet-friendly MP4 format, which can be uploaded to social media platforms or mobile devices without the need for conversion. Crystal-clear sound recording is guaranteed, thanks to an integrated wind-noise filter that reduces undesirable noise.
The versatility of the Leica D-Lux 6 can be further extended with a range of optional accessories. The Leica EVF3 electronic viewfinder with 1.4 megapixel resolution offers particular advantages in extreme lighting situations. It can be mounted on the accessory shoe of the camera and supports Live View, a function that allows the photographer to view the subject through the lens and assess the precise composition of the subject. The Leica CF 22 compact accessory flash unit provides additional options for flash exposure and fill-in flash. If required, there is also an optional handgrip that helps to ensure steady and safe handling of the camera. The range of accessories also features a selection of cases and bags. Owners can choose from a high-quality camera protector in brown leather, a classically elegant leather case, or a system bag that can accommodate the camera and its accessories.
The Leica D-Lux 6 is supplied with a licence for the professional still picture and video processing software, Adobe® Photoshop® Lightroom® 4.
Pricing and availability
The Leica D-Lux 6 is scheduled to be available in the UK at a suggested retail price of £600 inc VAT from November 2012 from authorised Leica dealers including the Leica Store Mayfair: www.leica-storemayfair.co.uk, tel: 020 7629 1351. A full list of authorised UK Leica dealers is available at www.leica-camera.co.uk.
Leica warranty and added value services
The Leica D-Lux 6 comes with a two-year warranty and a one-year Leica UK 'Passport' (complimentary accidental damage cover). UK customers are also welcome to visit the Leica Store and Akademie in Mayfair, London, for a complimentary demonstration or training session on the features of the camera. Technical support by telephone or in person is available via Leica's London-based Client Care department.
Your Comments