Leica M10 Preview: Digital Meets Analog

The M10 is the latest digital rangefinder from German manufacturer, Leica.
It features a 24MP full-frame sensor, an updated MAESTRO II processor, and an improved viewfinder. It uses the rangefinder technique of focusing - and is therefore manual focus only.
Following on from the M (Typ 240), the camera is already available to buy, and costs £5,600 (body only).
Ease of Use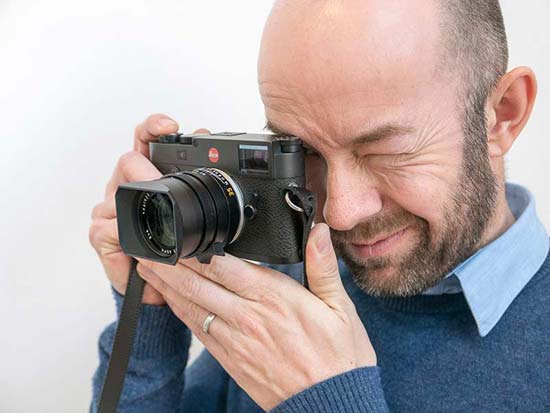 Leica has managed to make the body of the M10 thinner than the previous digital rangefinder, bringing it line in terms of size with the film rangefinders of old.
As you'd expect from a Leica, it's satisfyingly weighty to give you the impression of high quality that the brand is known for. Each camera is hand-made in Germany, and has been built to last - and that's something you can feel from the moment you pick it up.
If you're into retro cameras, then the M10 is going to appeal - the design of the M range has barely changed since it was first introduced in the 1950s. It is small and discreet, which is why it has often found favour with street, news and documentary photographers.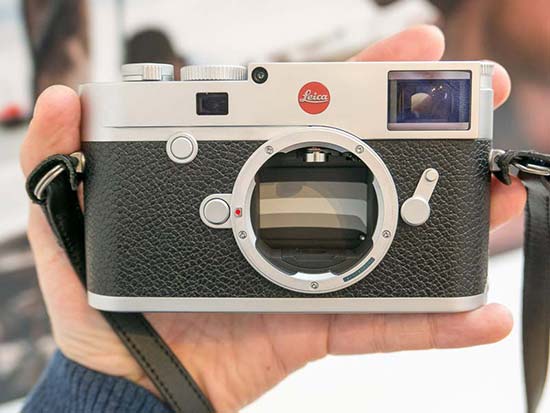 The camera is available in either all black, or black and silver - arguably the all black version is the most discreet if you're looking for the ultimate "invisible" camera.
You can change lenses, with the camera being compatible with any existing M lenses - even those from the 50s. Because the camera is not a SLR design, it does not have a mirror. This means that the shutter is almost silent when you release it - which is another tick in the box for discreetness.
Using a camera like this takes some time to get used to - if you've never used a rangefinder before, you'll likely find it very strange. The key to the camera is the optical viewfinder. Through it, you compose your image based on lines which are displayed inside the viewfinder - you will be able to see action happening around the edge of the frame, making it good if you are waiting for the "definitive moment" to wander into the shot.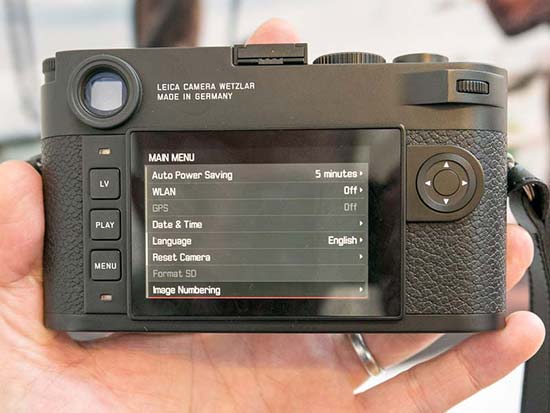 Focusing is manual only - something that many modern users of cameras may seem shocked by. To focus, you need to line up two squares which display the image in the middle of the viewfinder - do this by twisting a ring around any of the M lenses that are compatible with the system. It's a slow, or considered process, but the results can be ultra sharp when you get it right. When you're trying to use wide apertures you need to be more precise than when you're using narrow apertures. There are markings on all of the lenses, which, if you get to know the system help you to know what will be in focus without even having to look through the finder. The lines will automatically correct for parallax error when focus has been achieved, allowing you to see exactly what will appear in your frame.
The finder itself is one of the things that has seen major improvement for the new model. It now offers a 30% larger field of view and has been increased to 0.73x magnification - in short, it's a bright and clear finder to look through which makes composing your images great. Eye-relief has also been improved by 50%, which makes it more comfortable to use - particularly if you wear glasses.
You can also use Live View to compose your images - Focus Peaking can be used to help you get the focusing spot on. Although Live View is available, Leica has chosen not to include video recording for this model.
Leica has aimed to simplify the operation of this camera. To that end, there are just three buttons on the back, which is joined by a navigational pad. The buttons are a playback, live view and a menu button. If you want to change a setting, such as white balance, you need to go into the menu - while that may seem like a long-winded process, you can set a favourites menu to quickly access your favourite settings. On the top of the camera, there is a shutter speed dial, and, new for this model, an ISO dial.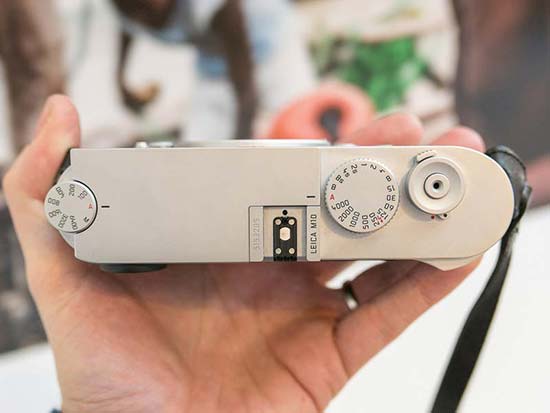 The ISO dial needs to be lifted up from the body, then you can twist it to your desired setting. This method prevents accidental changes. As well as the various ISO settings, there's also A, for an automatic setting, an M, which allows you to use settings higher than the 6400 which is available on the dial. Up to ISO 50,000 can be set in the main menu.
Leica has introduced a new Maestro-II processor for this camera. One of the main improvements is the speed at which images are previewed - it's very quick, making it easy to check whether you got the shot you wanted.
Wi-Fi has been included for the first time in a Leica rangefinder, giving you the option to remote control the camera from your smartphone, or to send images across for quick uploading to social media and the like.
The camera is compatible with SD cards - to access and change the card you have to take off the whole base plate. It's quite an unusual process, which is again a nod to its older heritage.
Image Quality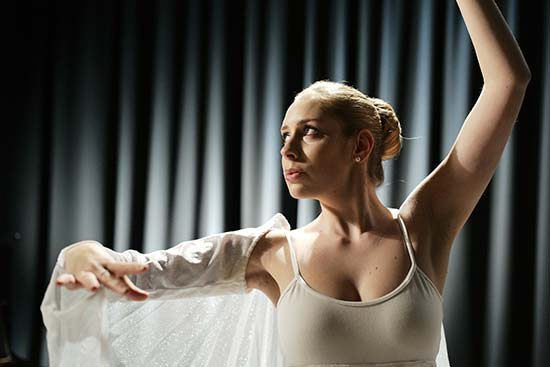 We've only had a limited time with the camera so far, but we were able to take some shots in a studio environment at the launch of the M10 at Leica HQ in Wetzlar, Germany.
Images are incredibly sharp, and display a beautiful richness of tones that Leica is famed for. Detail is well defined throughout the normal sensitivity range, and even the very high values of ISO 50,000 leave you with something to work with if you desperately need the flexibility of such a figure.
We need to test it in a wider range of conditions, but, as we expected, initial reactions are very positive indeed.
Early Verdict
Leica is by no means an impulse purchase camera - at £5,600 you have to really, really want one. That said, the fact that they are so well made could mean that you keep hold of the camera for a very long time indeed.
Image quality, from our initial testing, seems to be superb, too. However, it's also fair to say that rangefinders aren't for everyone - they are quite a niche type of camera, but if you like them, there's not much to dislike about the M10.
Look out for our full Leica M10 review soon.
Your Comments