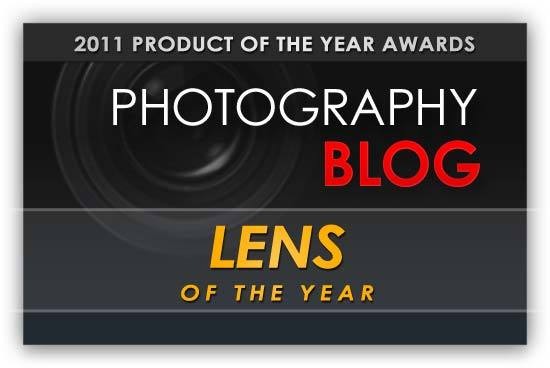 Our third award is for the Lens of the Year 2011.
This goes to the lens that we feel is a must-buy for the particular system that it's part of, be that DSLR or compact system camera, Canon or Nikon, and so on. Olympus have been a big part of the growing popularity of the compact system camera market, and it's not surprising when they're releasing fantastic products like the M.Zuiko Digital 45mm f/1.8 lens, a fast and unbelievably small portrait lens that every Micro Four Thirds should take a good hard look at.
""Pancakes" aside, the Olympus M.Zuiko Digital 45mm f/1.8 is one of the smallest lenses in the Micro Four Thirds system, which is no mean feat considering that this is a fast-aperture telephoto lens. One might think that this miniaturisation may have had some negative side effects on its performance but thankfully, this is not the case. Optically, the lens excellent with centre sharpness being commendable even wide open, and overall sharpness being nothing short of astounding in the f/2.8-f/8 range."
Congratulations to Olympus and the Olympus M.Zuiko Digital 45mm f/1.8!
Your Comments