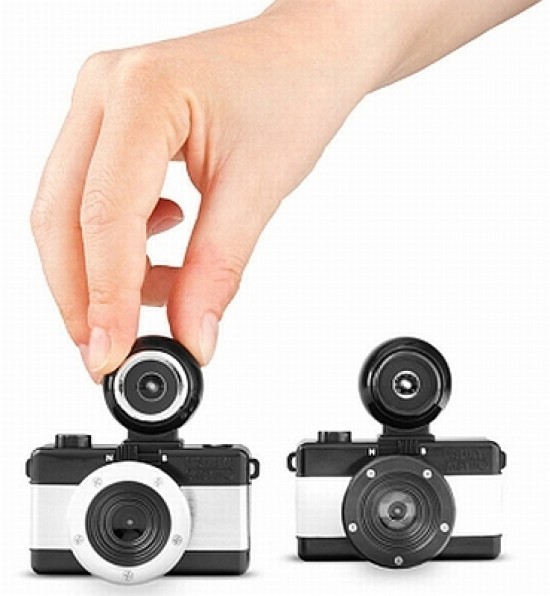 Hot on the heels of the announcement of the Lomography Orca BW 100 110 film, the Lomographic Society has unveiled a new 110 format film camera, the Lomography Fisheye Baby 110. Available in two versions, the Fisheye Baby 110 Basic (€35) and the Fisheye Baby 110 Metal (€49), the new camera takes circular fisheye shots on 110 format film. The main difference between the two versions is that the Fisheye Baby 110 Metal comes with a PC flash adapter, whereas the Basic version lacks this feature.
Lomography News Release
Lomography is Having a Baby!
Lomography is proud to introduce the Fisheye camera that fits right in the palm of your hand! We proudly present the Fisheye Baby 110 and Fisheye Baby 110 Metal. Both these little Fisheye Babies are capable of taking circular Fisheye shots, with the added perk of having the bulb and multiple exposure setting! The only difference is that the Fisheye Baby 110 Metal comes with a PC Flash Adaptor for some added light. Load it with the previously launched Lomography Orca B&W 110, and take those circular black and white shots!
They're now available in the Online Shop, so get yours and be the first to post shots from Lomography's lovable little baby!
Your Comments