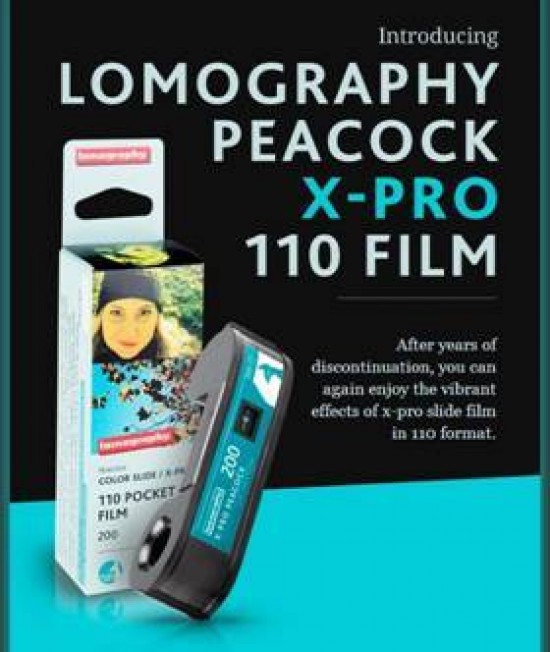 Lomography has launched a new transparency film in 110 format. The the first "pocket" format colour reversal film to hit the market in years, the Lomography Peacock 110 X-Pro can be used in vintage 110 format cameras as well as Lomography's new Fisheye Baby and Diana Baby 110 models. Suitable for both standard E-6 processing as well as cross-processing, the Lomography Peacock 110 X-Pro film is available in the Lomography Online Shop for €7.90.
Website: Lomography Online Shop
Lomography Press Release
Peacock X-Pro 110 Film
After years of discontinuation, this is the first 110 slide film back in production. Fall in love with the crazy contrasts and sensational saturation you can get with this explosive slide film. Gorgeous greens and brilliant blues are just waiting to pop out of your prints with this vividly tantalizing film!
Why shoot 110 film?
You have never used the handy 110 film format yet? In our magazine section you can find 110 reasons to shoot 110 film!
Need some 110 cameras?
The Fisheye Baby 110 and the Diana Baby 110 are fun, stylish, affordable and some of the most pocketable cameras around. You can pick them up in our online shop.
Your Comments