Lytro Raises $40 Million in Funding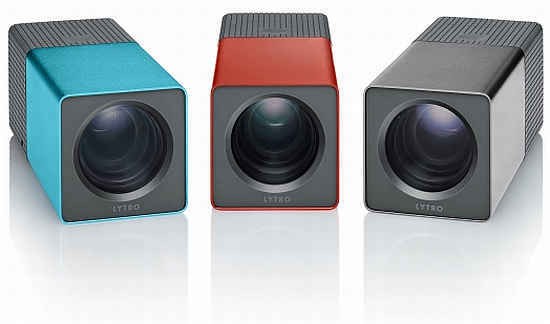 Lytro has raised a $40 million round of financing to fund the expansion of Light Field photography with new products. "We are excited to partner with Lytro in building the next wave of interactive image capture and sharing," said Jonathan Heiliger, general partner at Lytro's new investor North Bridge Venture Partners. "The fun you experience when using a Lytro camera comes from the ability to engage with your photos in ways you never could before. But powering that interactivity is some great software and hardware technology that can be used for everything with a lens and sensor."
Lytro Press Release
Lytro Raises $40 Million in Funding to Expand The Picture Revolution
London – November 20, 2013 – Lytro, Inc., creator of the world's first consumer light field camera, today announced that it has raised a $40 million round of financing from new investor North Bridge Venture Partners along with existing investors Andreessen Horowitz, New Enterprise Associates (NEA) and Greylock Partners. Jonathan Heiliger, a partner at North Bridge Venture Partners, will join the company's board of directors.
 
"The opportunity to build a new set of creative tools for 21st century storytelling is monumental and we're excited to embark on the next phase of our journey," said Jason Rosenthal, CEO, Lytro. "This additional funding will help fuel Lytro's continued growth and the expansion of Light Field photography with new products and audiences." Founder Ren Ng added, "We're thrilled to continue our momentum unleashing the full potential of Light Field Photography and living pictures."
 
In February 2012 Lytro began shipping the world's first consumer Light Field camera that ignited the Picture Revolution. Through a series of free software updates to camera firmware, desktop software, an iOS application, and cloud infrastructure, Lytro has built and refined an ecosystem for creative artists to capture and share stories through living pictures.
 
"We are excited to partner with Lytro in building the next wave of interactive image capture and sharing," said Jonathan Heiliger, general partner at North Bridge Venture Partners. "The fun you experience when using a Lytro camera comes from the ability to engage with your photos in ways you never could before. But powering that interactivity is some great software and hardware technology that can be used for everything with a lens and sensor."
 
"We are very excited to be backing Ren and Jason to transform photography," said Ben Horowitz, cofounder and partner, Andreessen Horowitz. "With their breakthrough light field technology, Lytro will enable the world to apply the full power of computers to still and motion pictures."
Your Comments