Marcel Pabst Test Drives the Hasselblad H5D-50C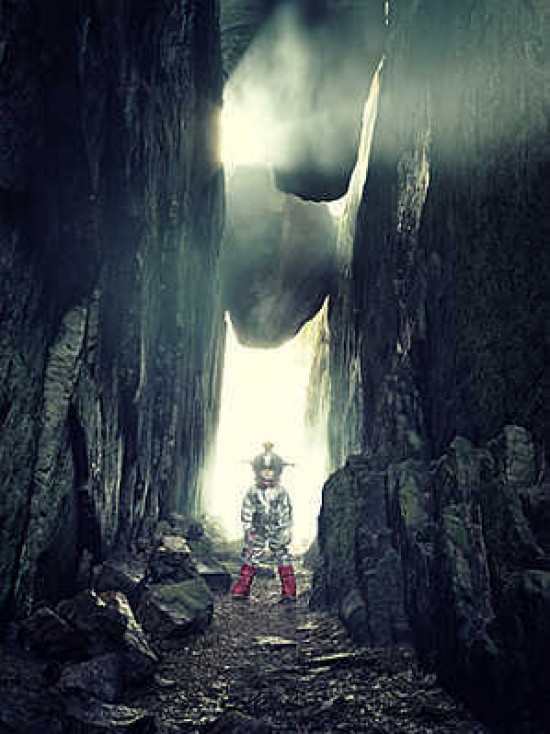 Sweden-based Marcel Pabst has become one of the first photographers to test shoot the brand new Hasselblad H5D-50C medium-format camera. For the session Marcel decided to invest in a new spacesuit for his five year old son Elmer and explain to him that the two of them were going on a mission to discover a new planet and shoot a few pictures. "I got myself set up and I tested a couple of smoke grenades to see how that might look – as part of a plan to create a mystical feel and look to the images," Marcel says. "Then I tried a shot at ISO 400 – a ploy I just would never have attempted with my old Hasselblad camera. It was then it really struck me how 'super good' the 50c really was."  
Hasselblad Press Release
Sweden-based Marcel Pabst is one of the first photographers on the planet to 'test shoot' the brand new H5D-50c, the world's first fully integrated medium format camera system to use CMOS sensor technology.
We gave him our brand 'world-first' H5D-50c to test – and after less than a day with it he announced he was placing an immediate order for one for his own business. 
"My professional mission and mantra is to always strive to create images that speak out loud – and to do that you need a camera that speaks out loud too. I think the H5D-50c can be that camera." 
For the test shoot Marcel decided to invest in a new spacesuit for his five year old son Elmer and explain to him that the two of them were going on a mission to discover a new planet – and shoot a few pictures when they got there! 

Marcel recalls: "I got myself set up and I tested a couple of smoke grenades to see how that might look – as part of a plan to create a mystical feel and look to the images. Then I tried a shot at ISO 400 – a ploy I just would never have attempted with my old Hasselblad camera. It was then it really struck me how 'super good' the 50c really was."
The brand new and superbly engineered Hasselblad H5D-50c is the world's first 50MP medium format camera to use CMOS sensor technology. Lower noise levels makes it possible to shoot at much higher ISO values – so even in poor light you'll be guaranteed matchless crisp, clean images with perfect colour detail.
Photo: Marcel Pabst
Your Comments