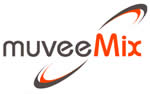 muvee Press Release
Free web service automatically creates finished video mixes out of users' uploaded video clips, pictures and music for online enjoyment
muvee announces muveeMix.com, a brand new site that allows anyone to automatically create polished video montages – called muvees – online without having to do any video editing. muveeMix intelligently cuts highlights of a user's video and pictures to the beat of personally selected music, and adds in other themed artistic elements based on the video creation style that the user chooses. As the pioneer and leader in Instant Personal Video, muvee has over five years' experience developing its unique approach to consumer video production, and is now making this technology available through any web browser. Users go to www.muveeMix.com where, in a few quick steps, they can add in their video clips, pictures and a music track. They then choose a video style that comes complete with transitions, special effects and other graphical elements. Without further user intervention, muveeMix transforms the images into a stylish, professionally-cut video production that the user can embed in a blog or post to a favorite video hosting or community site.
"The first phase of online video is over. People have become used to the idea of sharing their video through the web. Now, with such a vast amount of user-generated video competing for attention on the web, the focus is shifting. Increasingly it's about impact – creating video that delivers an emotional punch, be it laughter, tears, a jolt of energy or icy cool." said Pete Kellock, muvee's founder and CEO.  He added, "Of course nothing beats shooting great video in the first place, but muveeMix lets users put their video on steroids. We're all so used to what we see on television – the array of techniques used by professional video editors to turn raw video into slick, professional, impactful productions. muveeMix delivers that kind of result to everyone in way that's incredibly easy and fun. It's like having virtual access to your own professional video editor through your web browser. Give it a try. A warning, though: use it once and you may start feeling that raw video looks, well, kind of dull."
Users only need an email address to sign up for a free basic muveeMix account at www.muveeMix.com, which gives them five unique muvee styles from which to choose, as well as online storage for 10 muvees.  "Bumper" accounts are available at only $60 per year, and give users five extra styles (for a total of 10), as well as storage space for 50 muvees.  muveeMix also offers all users a selection of free tunes to download and use for their muvees if they do not have their own music from which to choose.
After they're made, muvees are hosted on the gallery page of a user's muveeMix.com account. Users are also given the source code for embedding a muveeMix player in their blog or website, as well as a unique link to their muvees that they can forward to others.
muveeMix supports MPG, MPEG, AVI and WMV video input formats, JPG, JPEG and BMP picture input formats, and MP3 and WMA music formats.