New Line of Pro Softboxes by Westcott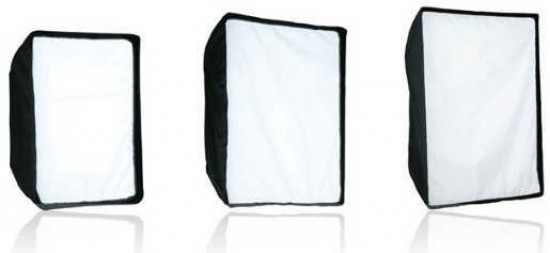 Westcott`s new line of Pro softboxes are designed for use with hot lights, strobes or LEDs. Features include tent-style vents, double-layer heat shield diffusion fabrics with virtually no colour shift and sprung steel rods. The Pro softboxes come in three sizes, 16"x22" (£120), 24"x32" (£155) and 36"x48" (£200).
Press Release
JP DISTRIBUTION IS EXCITED TO ANNOUNCE THE INTRODUCTION OF A NEW LINE OF PRO SOFTBOXES BY WESTCOTT
Westcott`s new line of PRO softboxes offer the same amazing high quality found on the 1000w softboxes for a fraction of the cost. For use with hot lights, strobes or LED`s these softboxes are a perfect fit for any photographer or videographer. Westcott boxes feature only the finest quality fabrics and are backed by a 5 year warranty. Diffusion materials are among the purest on the market meaning virtually no colour shift.
FEATURES INCLUDE:
• 5-year warranty
• Double layer heat shield fabric
• Sprung Steel Rods
• Tent Style Vents
• Up to 500 watts
RANGE
16" x 22" Pro Softbox
JP Code: 860470
SRP: £120 inc VAT
24" x 32" Pro Softbox
JP Code: 860471
SRP: £155 inc VAT
36" x 48" Pro Softbox
JP Code: 860472
SRP: £200 inc VAT
ABOUT WESTCOTT

With roots dating back to 1899, the F.J. Westcott Co. is currently a leading innovator of photo-video lighting solutions for professionals and enthusiasts. We proudly team up with top industry pros to educate and inspire our customers throughout the globe through live shootout events, seminars and more.
Your Comments