Better Bokeh with the NIKKOR Z 135mm f/1.8 S Plena Lens

The Nikkor Z 135mm f1.8 Plena is a new full-frame medium-telephoto mirrorless lens that Nikon have designed to be both unique and legendary.
Delivering perfectly round bokeh at all times, even at the edges of the frame, thanks to an 11-blade rounded aperture, this lens enables new things that have not been possible before.
It also offers incredible sharpness and no vignetting even when shooting wide-open at F1.8 and has a minimum focus distance of just 0.82m.
This is an S-line lens that is weather-sealed, has customisable controls, accepts a sensible 82mm filter, and weighs in at less than a kilo (995g).
It will cost £2699 and will be available from early-mid October 2023.
Plena is a brand new term within Nikon, meaning 'complete' or 'full'.
Nikon UK Press Release
ANNOUNCING THE NIKKOR Z 135MM f/1.8 S PLENA: THE PERFECT BOKEH LENS
Sales Start Date: Mid October 2023
Price: £2699 | €3,099 ROI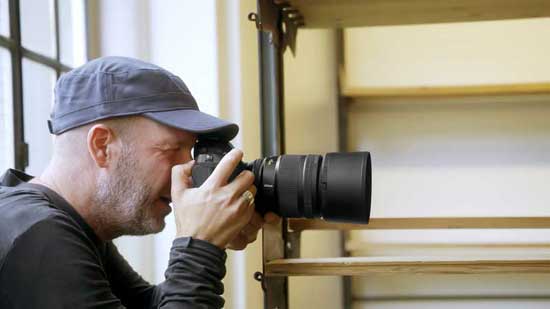 London, United Kingdom, 27th September 2023: Today, Nikon takes S-Line optical excellence to new heights with the NIKKOR Z 135mm f/1.8 S Plena. Stills to movies, this premium full-frame medium-telephoto lens delivers the ultimate in flawless bokeh. From fine-art photography to portraiture, high fashion, nature, and more, discerning photographers can create images of incredible depth and artistry.
The very character of Plena is all-round optical perfection. The wide Nikon Z mount has opened new possibilities for lens design, and Plena takes advantage of them all to deliver truly circular bokeh even in the furthest corners of the frame. Combined with the compression of the 135mm focal length, subject separation is truly striking. Even when shooting wide open against complex backgrounds or at close range, the finest details can be isolated with crystalline sharpness against the ethereal bokeh.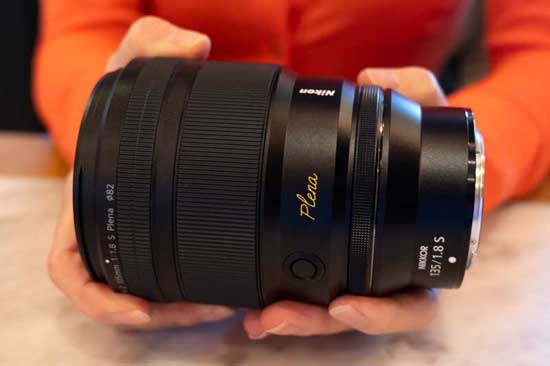 Plena boasts the highest overall rendering power of any S-Line lens as well as peripheral brightness that surpasses any other S-Line lens at f/1.8. Combined with its 11-blade rounded aperture and complex optical construction, aberrations are thoroughly countered: there's no need to stop down to avoid vignetting. Even when shooting wide open, point light sources like stars or city lights are sharp, round, and clear, and backlit bokeh is free of sagittal coma and flare.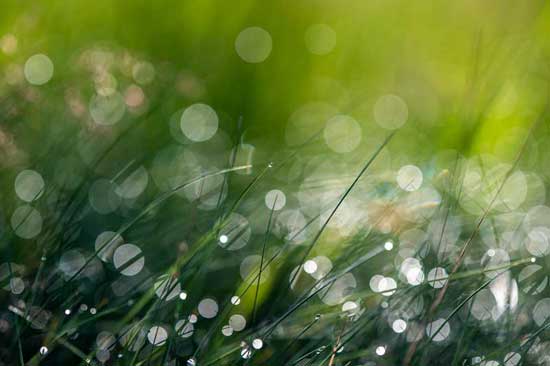 In addition, Plena's fast, precise autofocus makes this fine-art S-Line prime lens exceptionally smooth to handle. Focus is quickly acquired at any focusing distance, and even at the widest aperture where the focal plane is thinner. Weighing just shy of a kilo and with customisable controls, Plena is also beautifully manageable whether shooting handheld or rigged.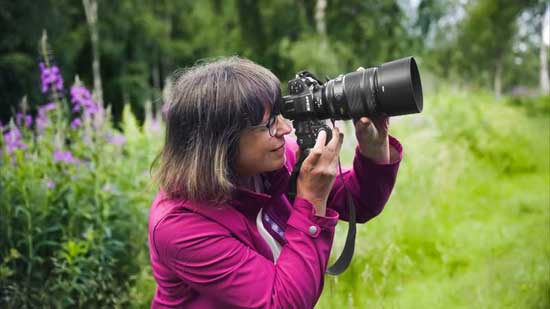 Dirk Jasper, Product Manager, Nikon Europe says: "Nikon engineers have outdone themselves with Plena. Photographers who want to create flawless bokeh now have the perfect lens at their disposal. After Noct, this is only the second lens in Nikon's history to be given its own name, which shows just how special it is. Coming from the Latin 'plenus', meaning to be 'complete' or 'full', it's perfect for a lens that delivers bokeh as exquisite as this."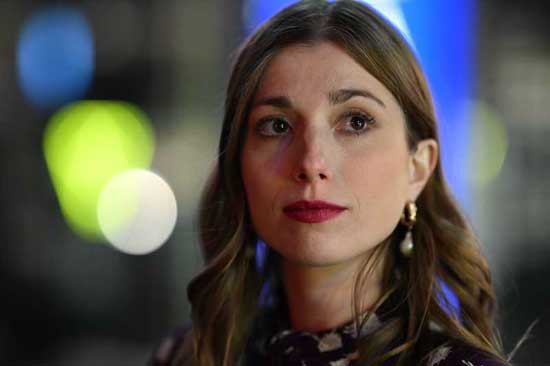 Key Features
Flawless bokeh: perfectly round circles of bokeh are visible even in the furthest corners of the frame. There's no onion-ring or cat-eye bokeh, and no discernible colour fringing or vignetting.
Masterful optical design: 11 rounded aperture blades and an optical formula that consists of 16 elements in 14 groups combine to minimise diffraction and counter sagittal coma and spherical aberrations. Cutting-edge optics include Nikon's SR glass and an aspherical lens element.
Exquisite rendering: whether shooting at f/1.8 or stopped down, images display pin-sharp in-focus details with smoothly graded background and foreground bokeh. Colour and contrast are exceptional, even around high-contrast edges.
Abundant peripheral light even at f/1.8: brightness is perfectly even across the entire frame with no visible light fall-off at the edges, even when shooting wide open.
Superb anti-reflection and backlight control: Nikon's exclusive Meso Amorphous Coat and ARNEO Coat counter glare and lens flare by eliminating incidental light coming from any direction.
Fast, meticulous autofocus: Plena acquires focus quickly and quietly at all focusing distances: from close range to infinity. The minimum focus distance is just 0.82 m.
Premium S-Line build: shaped for perfect balance, constructed entirely from tough yet lightweight metal, and engraved with the Plena name.
Effortless handling: two L-fn buttons are perfectly placed for horizontal and vertical shooting. The large, knurled focus ring actuates smoothly with just the right amount of torque.
Location ready: extensive sealing around the joints and buttons, and a rubber gasket on the lens mount, keep dust, dirt, and moisture at bay.1
Accepts 82 mm filters: the NIKKOR Z 135mm f/1.8 S Plena accepts the same wide range of 82 mm screw-on filters as S-Line f/1.2 lenses.
Footnotes
1 The lens is not guaranteed to be dust- and drip-resistant in all situations and under all conditions.
Image Gallery
Click on a thumbnail to see the full version.
Your Comments