Nikon 1 V1 Hands-On Photos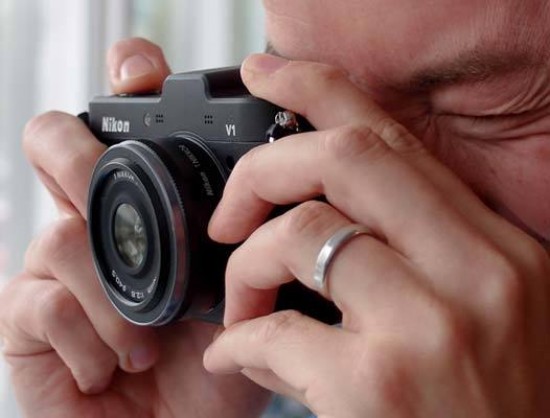 Want to see what the new Nikon 1 V1 looks like in the flesh?
Here's a gallery of hands-on images showing off the new Nikon 1 V1 compact system camera from every angle.
We've also included a side-by-side comparison with the Olympus PEN Mini and the Panasonic Lumix DMC-G1 to give you an idea of how big the Nikon V1 actually is.
33 hands-on photos of the new Nikon 1 V1.
Image Gallery
Click on a thumbnail to see the full version.
Your Comments