Nikon D3000 Price Reduction
April 1, 2010
|
Zoltan Arva-Toth
|
Comment
|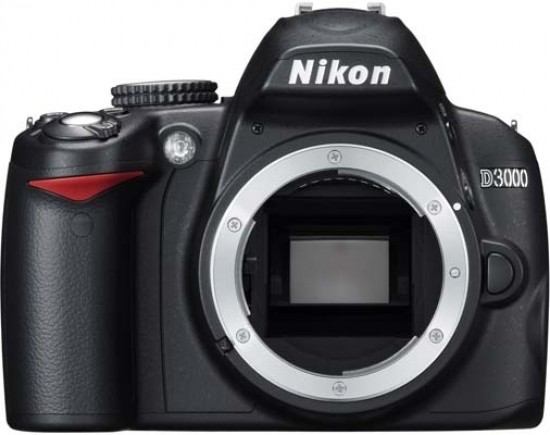 Nikon Uk has reduced the recommended retail price of the Nikon D3000 digital SLR camera. The new RRP is £379.99 for the body, £439.99 for the kit with the 18-55mm non-VR lens and £449.99
for the 18-55mm VR lens.
Nikon Press Release
NIKON ANNOUNCES D3000 PRICE DROP
1st April 2010: Nikon UK today announces that the recommended retail price (RRP) of the D3000, Nikon's entry level Digital SLR camera, has been reduced by up to £30 on body only and kit combinations.
Simon Iddon, Enthusiast Product Manager at Nikon UK comments: "The new lower RRP strengthens our consumer offering and allows us to reposition our digital SLR line up. The D3000 is an ideal camera for those wanting to explore digital SLR photography for the first time and we are delighted to make it more accessible than ever before."
A summary of the revised RRPs can be found below.
D3000 Body only
£379.99
D3000 + 18-55mm VR
£449.99
D3000 + 18-55mm non VR
£439.99
The Nikon D3000 offers 10.2 megapixels resolution a powerful EXPEED processing system and a range of intuitive features that produces professional looking results with ease. The intelligent GUIDE mode helps novice photographers develop their skills by recommending the appropriate settings for a subject or scene, whilst the visual demonstrations help to pre-visualise the end result. For more information about the D3000 please visit www.nikon.co.uk
Register at www.nikon.co.uk/register for free two year warranty on any camera and lens purchase.
Your Comments