Nikon Z50 APS-C Mirrorless Camera on October 10th?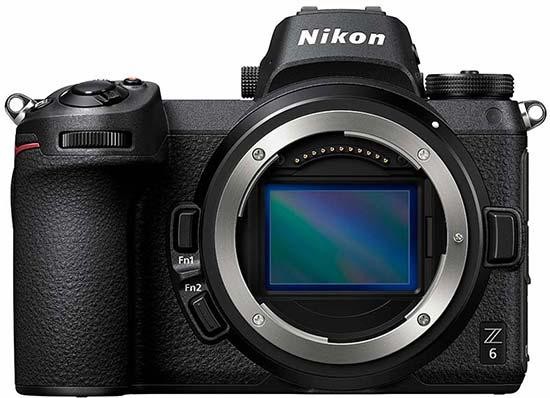 Nikon released their full-frame mirrorless camera range last year with the launch of the Z6 and Z7 (pictured). Now, according to widespread rumors, it looks as though they're about to introduce an APS-C sensor lineup with the introduction of the Nikon Z50. Read on for everything that we know so far...
Nikon Z50 - Sensor
The Z50 will use a very sensible 20 megapixel APS-C sensor, which is also featured in the D7500 and D500 DSLR cameras. In a world where the camera industry is quickly moving over to mirrorless, this could effectively spell the end for Nikon's APS-C DSLR camera range.
Nikon Z50 - Burst Shooting
The Z50 will be capable of 11fps burst shooting with full-time AF/AE, placing it between the lower-resolution Z6 (12fps) and the higher-resolution Z7 (9fps) in terms of shooting speed. With the added advantage of the 1.5x APS-C crop factor, this could make the Z50 very well suited to wildlife and sports photography, and a great backup camera to the Z6/7.

Nikon Z50 - Video
The Z50 will almost certainly offer 4K in addition to 1080p - the key thing will be the bit rate and frame rate - so could they outdo their rivals and offer 10bit/60p recording? We'd probably guess that Nikon will take a more conservative approach and offer 4K at 8bit/30fps instead.
Nikon Z50 - Battery Life
There's apparently a newly registered EN-EL25 (7.6V, 1120mAh) battery for the Z50, which will come with an as yet unknown CIPA rating, so battery life is an unknown at this point.

Nikon Z50 - Lenses
Nikon Rumors are confidently predicting that two new lenses will make their debut alongside the Z50 - the Z-Nikkor 16-55mm f/3.5-6.3 and Z-Nikkor 50-250mm f/4.5-6.3 kit zoom lenses, which will presumably be cheap and hopefully a little more than cheerful.

Nikon Z50 - Memory Cards
The Z50 will only have a single memory card slot, and it will use regular SD cards rather than the much more niche XQD card format used by the full-frame Z-series cameras.
Nikon Z50 - IBIS
Unlike the flagship Z6/Z7 full-frame cameras, there will probably be no internal image stabilisation system, instead relying on the attached lens to supply it.
Nikon Z50 - LCD and EVF
An integrated electronic viewfinder and a tilting LCD touchscreen for selfies round-out all that we know so far about the Z50's key specifications.
Nikon Z50 - Price
The Z50's most natural rivals are possibly the Sony A6400 and Canon EOS M6 II, which are priced at £950 / $900 / €1050 body only and £869.99 / €1,029.99 / $849.99 body only respectively. So we'd expect the new Z50 to cost around the £$1000 mark, hopefully a little less, depending on the exact specifications. There will also probably be a kit with the new Nikkor Z 16-55mm f/3.5-6.3 lens at around the £$1200 mark.
Nikon Z50 - Release Date
Nikon Rumors are confidently asserting that the Z50 will be unveiled on October 9th/10th. While there's no official word from Nikon, this would allow the Z50 to be marketed prior to the lucrative Black Friday / Christmas period.
Your Comments