Nokia Lumia 900 Hands-On Photos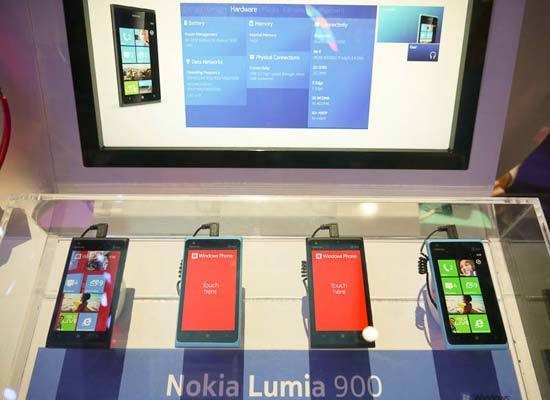 A detailed hands-on look at the new Nokia Lumia 900.
The Nokia Lumia 900 is an impressive new Windows phone with an 8 megapixel camera, a 28mm f/2.2 Carl Zeiss lens on the rear and an f/2.4 wide-angle lens on the front, a 4.3-inch AMOLED 800 x 480 touchscreen, and a dual-LED flash.
Take a closer look at the Nokia Lumia 900 in our photo gallery.
A gallery of 7 hands-on photos of the Nokia Lumia 900.
Image Gallery
Click on a thumbnail to see the full version.
Your Comments