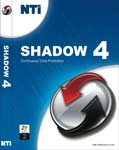 NTI Shadow 4 is the latest version of this always-on, data backup solution for PC, Mac and network users. Version 4 of NTI Shadow adds bi-directional sync, a graphical destination display, threshold capacity warnings and NTI Ninja tools for encryption/password protection. NTI Shadow with NINJA (Windows) is US $39.99 and $29.99 for the Mac Shadow 4 only version.
NewTech Infosystems Press Release
NTI Shadow v4.0 Launched with NTI Ninja Security
Easy Automated Backup/Synchronization Software Adds Convenience Features and Quick Self-defense Against Unauthorized Access
IRVINE, CA (August 4, 2008) – NewTech Infosystems, Inc. (NTI), an early pioneer in the backup and recovery industry, announced today NTI Shadow v4.0, the industry's most convenient, always-on, data backup solution for PC, Mac and network users. Shadow v4.0 has been enhanced with many new convenience features such as bi-directional sync, a graphical destination display, threshold capacity warnings and NTI Ninja tools for encryption/password protection and public/private partitioning on external USB drives.
NTI Shadow's no-hassle approach to backing up and restoring data, photo, audio, and video files has made it the continuous backup solution of choice for consumers and businesses worldwide, and a key reason leading OEMs like MicroNet Technology, Freecom and Toshiba have bundled the software with their hardware products. By adding convenience and value to the features that have made NTI Shadow an award winner, the new version provides a compelling solution for anyone that wants an easy way to safeguard their data against loss.
With Shadow, backup jobs are conveniently executed transparently in the background without disturbing the user and without slowing system performance. Files or file groups can be automatically backed up in their native format every time a change occurs.  With files preserved in their native format, they can be quickly restored without requiring additional software.
In addition to maintaining real-time, continuous backup of all changed files, NTI Shadow also offers scheduled backups, custom file type filtering, version control, drag and drop file restoring, and more. A step-by-step wizard is included to guide the user through setup and scheduling.
New features that have been added to Shadow v4.0 include:
•      NTI Ninja for USB Storage Protection – Ideal for Windows users who take their data with them on a USB drive, NTI Ninja's 256-bit encryption technology can be used to create private and public partitions on USB storage devices.  With the Ninja tools, users can easily access and share commonly used data on the public partition of their drive while simultaneously restricting and hiding access to confidential data on the private partition of their drive. Note: Instead of Ninja on Mac OS, Apple users have the option of encrypted DMG image files.
•      Bi-directional Sync of Source and Destination Files – Enables users to synchronize digital content stored on all internal and external, local and/or network HDD drives, including external USB devices such as Flash drives, mobile drives, USB pen drives, USB (PMP) Personal Media Players, NAS devices, and more.
•      My Favorite Tabs – A new feature in the My Computer List View, My Favorite Tabs make it even easier for users to find the data they want to back up.  My Favorite Tabs can also be customized so files and folders can be included or excluded from the user's favorites list.
•      Show/Hide Hidden Files – Users have the choice of showing or hiding hidden files on their computer during source selection.
•      Backup Destination Features – When choosing a backup destination, Shadow provides a My Computer-style interface with a Ninja Secure Drive section to make it easier to choose a destination drive or folder.  In addition to displaying the selected source data and the destination device in a graphical representation of the backup set, the destination's capacity is displayed.  If there isn't enough capacity, the destination display will be grayed out.
•      Backup Files/Folders Selected Display – Provides users with a count of the total number of files and folders selected to be backed up and the size of the backup set.  Also includes graphical displays of the available space on the user's drives.
•      Capacity Alert Warning – Enables users to set a warning threshold for when their destination drive is becoming full.  Once the destination drive reaches the set threshold, the user is prompted with a warning message.
•      Faster, Easier File Additions – Allows users to right-click any file on their computer and add it to an existing Shadow job or to create a new Shadow job.
•      New GUI – The new, cleaner GUI is similar to a Web-style interface with all the buttons at the top. 
Retail and OEM Availability
Designed for Windows XP, Vista and Mac® OS X 10.4.x or 10.5.x.  NTI Shadow 4 is available to retail customers from leading retail stores and NTI's online store at www.NTIus.com, as well as other online retailers.  The MSRP for NTI Shadow with NINJA (Windows) is US $39.99 and $29.99 for the Mac Shadow 4 only version.  Businesses can obtain a Site License directly from NTI at a discount price based on volume.  Upgrades are available at NTI's online store.
NTI Shadow 4 OEM licensing is also available for software bundling with PC systems, USB/Firewire drives, external hard disks, and NAS devices. The software is available in multi-language versions including: English, French, German, Italian, Japanese, Simplified Chinese, Spanish and Traditional Chinese.
About NewTech Infosystems (NTI)
An industry leader and true software developer, NTI creates products that combine ease of use, value, and relevant technology for backup, security, videos, movies, data, photos, songs, music with CD, DVD, Blu-ray, Flash Media, Networks, Hard Drives and more. NTI's retail and OEM heritage spans over 14 years consistently delivering feature-rich backup and digital media storage solutions software.  NTI developed one of the first CD burning software in the early 1990s and continues as a technology leader with products installed on over 80 million computers worldwide. NTI's Global Headquarters is located at 9999 Muirlands Blvd., Irvine, CA 92618.  Phone: +1-949-421-0720, Fax:  +1-949-421-0750.  www.NTIus.com.  Additional offices are located in Guangzhou, China and Taipei, Taiwan.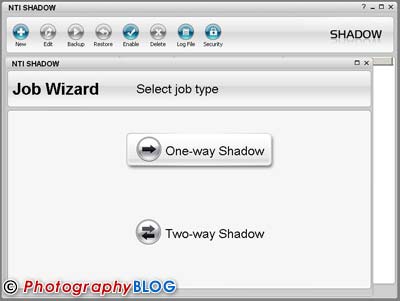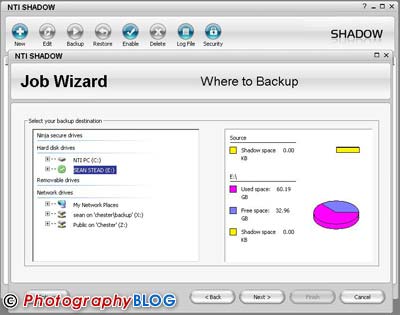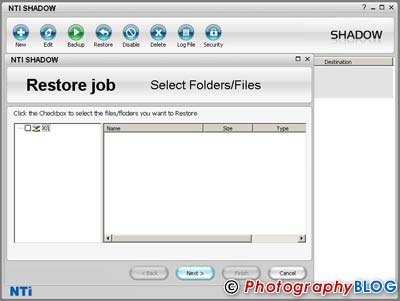 Your Comments