Olmpus E-PL3 Hands-On Photos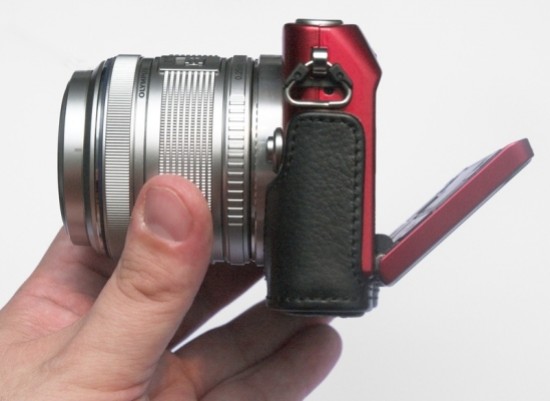 A gallery of 12 hands-on photographs of the new Olympus E-PL3 compact system camera and Olympus FL-300R wireless flash.
Like yesterday's lens photos, these shots were captured at the Olympus pre-launch event in Vienna in low, mixed lighting, so the quality is obviously not up to the standards of regular product photographs - but the pictures do give you an idea of the camera's size, looks and tiltable LCD screen. A couple of them show the E-PL3 with the tilting mini-flash that will be bundled with it as a standard accessory, while the last two photos show the new Olympus FL-300R system flash that was also on display at the launch event.
Image Gallery
Click on a thumbnail to see the full version.
Your Comments