Olympus OM-D E-M1 Teardown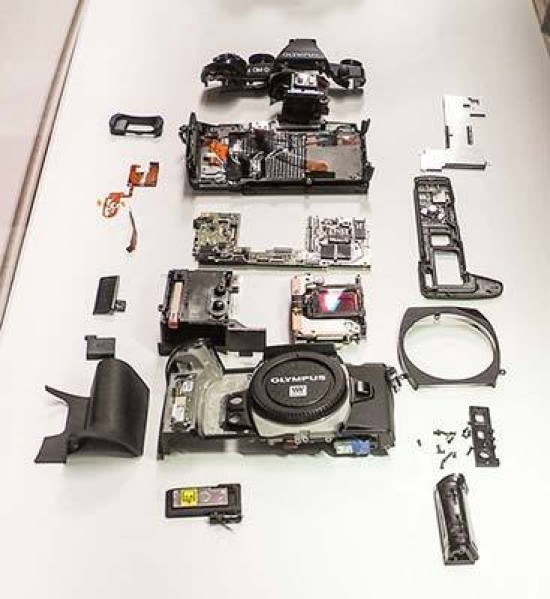 Want to literally see inside the new Olympus OM-D E-M1 camera? Now you can, thanks to this exploded view of every single component that goes into making the E-M1.
Claimed to be Olympus' most reliable camera ever, the E-M1 has a rigid magnesium body with 60 gasket rings, as well as being dustproof, splashproof and freezeproof, and is guaranteed to work perfectly in temperatures as low as -10°C.
To demonstrate its ruggedness, Olympus demonstrated the E-M1 positioned in a lake with fast-moving horses running past, splashing water over the camera. We're told that it survived the test! An optional underwater case will also be available should you require waterproofness down to 45 meters.
Image Gallery
Click on a thumbnail to see the full version.
Your Comments