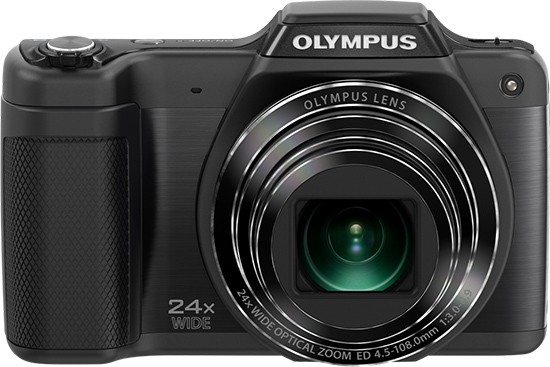 The Olympus SZ-15 is a 16-megapixel compact camera with 24x optical zoom and an interesting telemacro function that allows users to capture great close-ups of tiny creatures from a very reasonable working distance. The 25-600mm equivalent zoom lens covers everything from ultra-wide angle to super-telephoto, while the image stabilisation system ensures sharp images even when the camera is used in a hand-held fashion. Also capable of shooting 720p HD movies, the Olympus SZ-15 is expected to hit the shops in mid-March, at a recommended retail price of £179.99.
Olympus Press Release
SZ-15
In this fast growing category, the SZ-15 demonstrates in one press on the zoom control why a compact camera offers so much more than a phone.
Go from 25mm wide angle all the way to 600mm in old money all on a pocket friendly body that boasts dual image stabilisation. In fact, the 16mp resolution means that high quality results are even possible using digital SR zoom that will take you all the way to 1200mm, although we might recommend resting on a wall for that! In practice this makes the SZ-15 a great all round family and travel camera capable or delivering stunning scenes all the way to the smile on a batsman's face from the boundary rope. Add to that features like beauty mode for stunning portraits and tele macro for impact laden close ups and your timeline and photobooks will be the envy of all.
Your Comments