Panasonic Launches Lumix Pro Support Service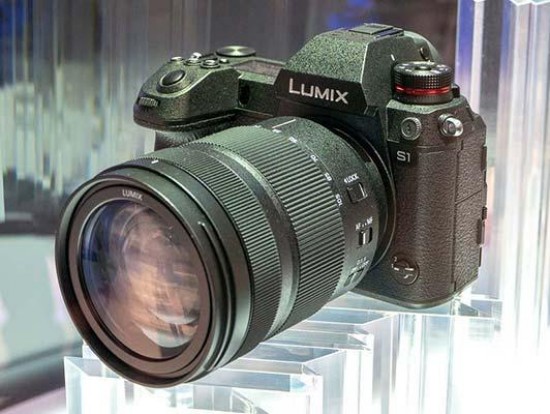 Panasonic has announced the launch of LUMIX PRO, a hub for its LUMIX professional users that will provide an extensive support and service network while developing the needs of creative professionals. LUMIX PRO is an expansion of the Lumix Professional Services programme currently running in Japan. LUMIX GH4, GH4R, GH5, GH5s and G9 customers will be able to register for LUMIX PRO services within the US, Germany, UK, France, Italy and Spain
Panasonic UK Press Release
Panasonic Launches LUMIX PRO
Unrivalled global support for creative photographers
A repair service that travels with you*
Register now for service updates
25th September 2018 – Panasonic has announced the launch of LUMIX PRO, a hub for its LUMIX professional users that will provide an extensive support and service network while developing the needs of creative professionals. In recognition of the fact that photographers and videographers require more than just products within their everyday working life, the programme has been designed to ensure that they can continue to shoot whilst being assisted with a range of service and repair benefits and consistent global support. LUMIX PRO is an expansion of the Lumix Professional Services programme currently running in Japan. LUMIX GH4, GH4R, GH5, GH5s and G9 customers will be able to register for LUMIX PRO services within the US, Germany, UK, France, Italy and Spain*.
Global repair service for high tier members LUMIX PRO has been created with the user in mind and is designed to provide a framework for support of photographers and videographers of all levels of experience. The tiered and modular nature of the programme ensures that it is accessible to a broad range of LUMIX users. Recognising that the creative is as individual as what they shoot, LUMIX PRO has been designed to adapt as their requirements flex. A range of domestic and global maintenance and repair service benefits will be available, including complementary maintenance such as Sensor, EVF or body cleaning or a lens calibration*. Members will also have access to expedited and guaranteed turnaround time, or access to loan equipment when turnaround time cannot be met. Membership levels are allocated depending on the amount of equipment registered and membership fee. Customisable service offerings LUMIX PRO will provide more than just support, aiming to offer its members relevant benefits in conjunction with key photographic eco-system partners. The bundle of services and support within the structure of a multi-tiered programme is designed to fit the requirements of the individual photographer. To ensure that they can continue working, photographers that travel will receive the applicable benefits for their level of membership in countries that offer the repair service.
The registration opens in Europe beginning of 2019, when registration opens there will be an initial free of charge registration period. Panasonic will continue to expand LUMIX PRO services into other countries, creating a truly global programme that can support photographers when and where they need it most. Visit www.lumix-pro.com to learn more about the programme.
* Service conditions and qualifying product may vary per region. Global repair service is available for black and platinum members. Sensor cleaning and other maintenance service is available only for domestic members.
About LUMIX
LUMIX is the photographic brand of the Panasonic Corporation. Established in 2001, LUMIX launched the world's first Mirrorless interchangeable lens camera in 2008. With the launch of the GH5, LUMIX was propelled into the professional market, a position that was further cement with the subsequent launches of the LUMIX G9 and GH5s.
About Panasonic
Panasonic Corporation is a worldwide leader in the development of diverse electronics technologies and solutions for customers in the consumer electronics, housing, automotive, and B2B businesses. Celebrating its 100th anniversary in 2018, the company has expanded globally and now operates 591 subsidiaries and 88 associated companies worldwide, recording consolidated net sales of Euro 61.4 billion for the year ended March 31, 2018. Committed to pursuing new value through innovation across divisional lines, the company uses its technologies to create a better life and a better world for its customers. To learn more about Panasonic: http://www.panasonic.com/globa...
Your Comments