Panasonic Lumix S1 and S1R Firmware Version 1.3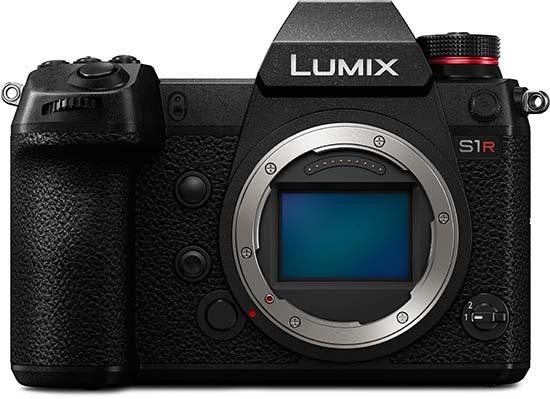 Panasonic have announced a major new firmware update, version 1.3, for the S1 and S1R full-frame mirrorless cameras.
The new update will be available for download on 19th November 2019.
Panasonic UK Press Release
Expanded media compatibility
CFexpress Type B card can be used. A CFexpress Type B card boasts a theoretical performance of a maximum of 2,000 Mbps. Realizing an approximately 300% higher transfer speed than that of a conventional XQD card, it supports large-volume photos and videos.
Expanded compatibility with Profoto wireless transmitters
Profoto wireless transmitters "Air Remote TTL-O/P" and "Profoto Connect-O/P" can be used, enabling wireless connection and control of external strobes for professional shooting.*
Improved compatibility with Sigma interchangeable lenses and mount converter
It is now possible to assign functions to the Fn buttons of Sigma L-Mount interchangeable lenses. The performance of Body I.S. (Image Stabilizer) when attaching a lens using the Sigma MC-21 mount converter has also been enhanced and suppresses roll movement.
Improved compatibility with Panasonic interchangeable lenses
It is now possible to assign functions to the lens Fn buttons when the Panasonic LUMIX S PRO 70-200mm F2.8 O.I.S. (S-E70200) is mounted.
Improved AF performance
[AF+MF] can be used in AFC mode, and it is now possible to set continuous AF on the live view screen in Creative Video mode or in other video recording modes when the video recording area is displayed.
Improved performance of High-Speed Video
It is now possible to manually set the exposure according to the video exposure mode (P/A/S/M) in High- Speed Video mode.
Other major improvements
It is now possible to select the card slot to save the JPEG images developed by in-camera RAW processing.
An Fn button can be used for checking the aperture effect while the button is pressed.
Disabling any physical operation can be assigned to an Fn button
AF Assist Light has been added to the Focus tab of the Video menu
The luminance level of photos (including 6K/4K Photo and Post Focus images) can be set when playing back them over HDMI output.
AE can be locked with the [AF/AE LOCK] button when ISO Auto is set in M mode.
S1 There were cases where a blue clipping effect occurred in V-Log recording. This problem has been improved.
S1 There were cases where afterimages occurred in V-Log recording. This problem has been improved.
Your Comments