Pentax Ricoh CES Hands-On Photos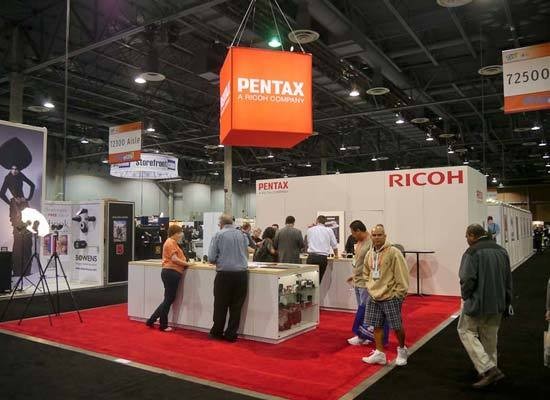 A virtual tour of Pentax Ricoh's CES 2012 stand.
The recently formed Pentax Ricoh haven't announced any new products at CES, but they are by far the largest company in the [email protected] zone.
On display were two separate areas showcasing the Pentax and Ricoh product ranges, including the Pentax Q compact system camera and the Ricoh GXR A12 camera module with a Leica lens fitted.
Ricoh have a clever peaking-like system for the A12 which very clearly shows when the subject is in focus (check out the last photo in our gallery to see it in action).
Take a closer look at the Pentax Ricoh CES booth in our photo gallery.
A gallery of 14 hands-on photos of Pentax Ricoh's CES 2012 stand.
Image Gallery
Click on a thumbnail to see the full version.
Your Comments