Photokina 2012 Highlights - Accessories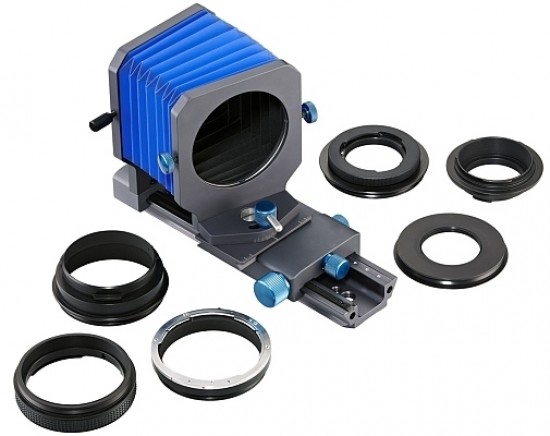 We have collected the most interesting photography accessories - including innovative camera straps, filters, adapters, the world's highest-capacity SDXC UHS-I card, and more - announced at this year's Photokina.
 

 

 

 

Joby Camera Straps


Joby, the company best known for its flexible Gorillapod tripods, has launched the patent-pending UltraFit Sling Strap (pictured), built with Joby's exclusive UltraFit Layered-Pad Technology for lightweight support without the bulk of thick padding; and a 3-Way Camera Strap that offers photographers a versatile and portable solution with three wearing modes: wrist, neck and shoulder.
Announcement | Hands-on photos
Leica M Accessories


Leica has announced a range of accessories for the Leica M digital rangefinder camera, including an adapter for Leica R-mount lenses, an electronic viewfinder and a multifunctional handgrip that doubles as a GPS unit.
Lensmate RX100 Quick-Change Adapter Kit


The Lensmate RX100 Quick-Change Adapter Kit enables Sony RX100 users to attach filters to their camera without a bulky tripod mounted adapter. Available in 49mm and 52mm versions, the Lensmate RX100 Quick-Change Adapter Kit consists of two main parts, and comes with a container, a lens cap, an installation guide tube and a safe removal device.
Lexar Professional 400x SDXC UHS-I 256GB card


The Class 10 Lexar Professional 400x SDXC UHS-I card boasts a storage capacity of 256 gigabytes, making it the industry's highest-capacity SDXC UHS-I memory card.
Announcement | Hands-on photos
New Eizo ColorEdge monitors


Eizo has launched its new lineup of ColorEdge monitors, including two completely new lines, the mid-range CX and the entry-level CS series.
Announcement | Hands-on photos
Novoflex Castbal-T/S Bellows Attachment for CSCs


Novoflex has introduced a newly designed tilt- and shift bellows system for compact system cameras. Comprising the Castbal-T/S bellows attachment (€299) and the Castel-Q macro focussing rack, the new system is claimed to offer "an easy and inexpensive way to dive even deeper into macro photography and perspectives control." For perspective control purposes the lens panel of the Castbal-T/S can be adjusted 25° to the left or right side.
Schneider Kreuznach / B+W polariser for iPhone


At Photokina 2012, Schneider Kreuznach has presented its first filter designed specifically for lenses on mobile devices. The B+W Smart-Pro is a circular polarising filter that can be mounted on all current iPhones and iPads as well as other smartphones and tablet PCs with a maximum lens diameter of 8mm.
Think Tank Photo Airport Navigator bag


The Think Tank Photo Airport Navigator is the photography industry's first rolling pilot's case allowing photographers to access gear from the top and the front.
Wacom Bamboo Stylus Pocket


The Wacom Bamboo Stylus Pocket is a new, compact stylus for use with smartphones, iPads and Android tablets on the go. Measuring a pocket size of just 9.3 cm, the ergonomic stylus is expandable to a more traditional size and features a smooth soft conductive rubber tip.
X-Rite ColorMunki Smile


The ColorMunki Smile is an entry-level monitor calibration kit from X-Rite. Consisting of a colour measurement device and a simple program with a wizard-based interface, the X.Rite ColorMunki Smile is ideal for users who do not know anything about colour science.
Announcement | Hands-on photos
Your Comments