Plustek OpticFilm 120 Now Available to Pre-Order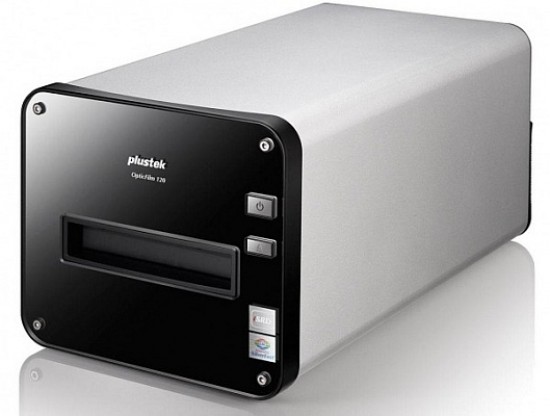 The Plustek OpticFilm 120, a brand new dedicated desktop film scanner that handles both 35mm and medium format, is now available to pre-order in the UK. Sold by WEX Photographic, the OpticFilm 120 from Plustek supports roll film frame sizes from 6x4.5 to 6x12cm and sells for £1999. Core features include a highly sensitive colour CCD and stepper motor delivering a maximum resolution of 10,660ppi, an 8-element glass lens for sharp scans, an infra-red channel for dust and scratch detection, motorised film transport for automated batch scanning, and an innovative folding rear cover that reduces the size of the scanner to save desktop space and prevent dust from entering the device. The scope of delivery includes holders for 35mm and medium-format film strips - including a patent-pending adjustable pitch 120/220mm film holder that holds the film flat -, as well as mounted slides. The Plustek OpticFilm 120 comes bundled with SilverFast Ai Studio 8.
Special thanks to our reader Mark Naftel for calling our attention to this piece of news.
Your Comments