Ricoh GR Digital II Firmware Update v1.12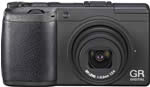 Ricoh have released the first firmware update, v1.12, for the GR Digital II, a new 10 megapixel compact digital camera with a 28mm, f/2.4 fixed focal length lens. Version 1.12 adds the following improvements:
- Improved an image quality in a small size (VGA etc.)
- Modified the following phenomena.
If you operate the ADJ lever in the macro mode, display switching speed may change.
If you operate the ADJ lever while compensating exposure, any keys will not work.
- When you exit a macro mode, the lens unit operating will become initialized in order to improve a focus accuracy.
Ricoh GR Digital II Firmware Update v1.12
Your Comments