Ricoh GR Digital IV Firmware Update 2.21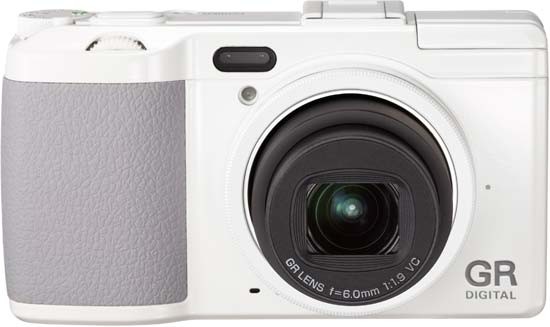 Pentax Ricoh has posted a firmware update for the Ricoh GR Digital IV compact camera. Version 2.21 adds an Auto option to the dynamic range compensation function, improves the effectiveness of noise reduction at high sensitivity settings, and modifies the behaviour of the zoom feature in Playback mode. Additionally, it incorporates the following modifications and bug fixes.
(1) Addressed an issue that caused the camera to sometimes not detect Eye-Fi cards at startup.
(2) Addressed an issue that resulted in auto power off sometimes failing to function following a multiple exposure.
(3) Addressed an issue that caused the view through the lens to be displayed during interval timer photography when the monitor was off.
(4) The copyright information entered using the Copyright notice option in the setup menu now appears in the headers of DNG (RAW) files.
(5) Addressed an issue which occasionally resulted in the shutter-speed display in the monitor not changing when the ADJ. lever was used to adjust shutter speed in interval composite mode.
(6) Addressed an issue that resulted in an incorrect aperture being stored with interval composite mode options saved to My Settings.
You can download the firmware upgrade from the website below.
Website: Ricoh GR Digital IV Firmware Updates
Your Comments