Samsung 512GB EVO Plus microSDXC Card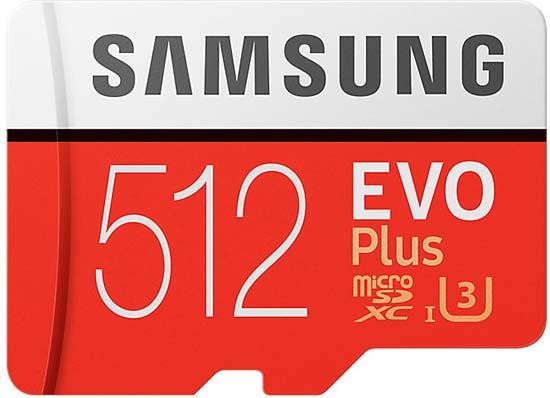 Samsung has added a new card to its EVO Plus microSD range of memory cards, introducing its highest-capacity 512GB microSDXC with SD adapter.
The Class 10 UHS-1 Grade U3 512GB EVO Plus microSD memory card offers super fast read and write speeds up to 100MB/s and 90MB/s. The card is compatible with a wide range of devices such as smart phones, tablets, PC's, sports cams, drones, Digital SLR cameras and camcorders and you can capture detailed 4K UHD video. The included SD adapter fits all devices with an SD slot while preserving all of EVO Plus' outstanding speed and performance. It comes with a limited 10 year warranty. MRSP £227.99.
Your Comments