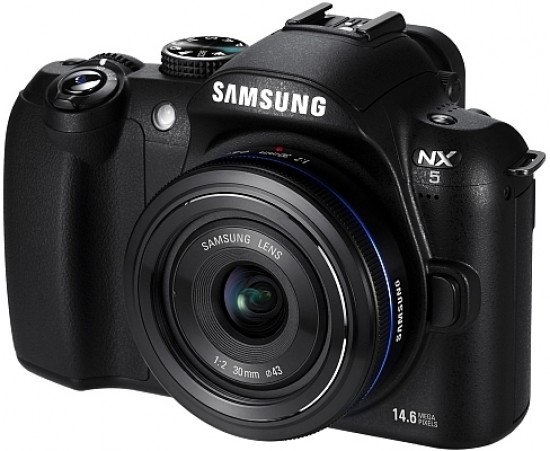 Samsung has released a firmware update for its NX5 and NX10 compact system cameras, adding support for the new i-Function lens.Version 1.20 also provides support for an external GPS module that enables the geotagging of photos captured with these cameras. Additional improvements include better AF speed and accuracy and the addition of firmware-based lens distortion reduction. To download the firmware update, follow the link below.
Website: Samsung UK
Samsung Press Release
Samsung announces firmware upgrade for the NX10
London, UK – 8 October, 2010 – Samsung Electronics has released a firmware upgrade for its innovative NX10 camera today. The new version features a number of updates to ensure consumers are kept up to date with the latest technological advances. New features include supporting Samsung's new i-Function lens which allows users to easily adjust shutter speed, aperture value, ISO, white balance and EV at P,A,S,M mode by simply using focus ring when the i-Function lens is mounted. The upgrade will also support external GPS module which will enable Geotagging of pictures when capturing GPS.
Additional updates include improved performance of Auto-Focus with a new algorithm, providing better AF speed and accuracy. Reduced image distortion due to Supporting LDC (Lens Distortion Compensation) and Enhanced usability for retract lens (20-50mm).
To download the firmware update customers can visit - http://www.samsung.com/uk/consumer/camera-camcorder/camcorders/firmware/index.html
The file can be simply copied onto the SD card which is then inserted into the camera where menu/settings 3 should be selected – users should see the option firmware update 'select body firmware'. A screen will then appear displaying Body Upgrade? Ver .01.20, select yes and the update should begin.
The new upgrade also applies to the Samsung NX5.
Your Comments