SanDisk Joins Forces with the Coldest Journey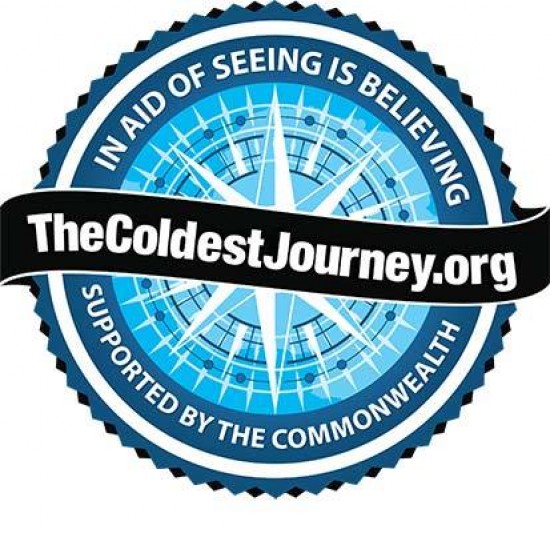 SanDisk is sponsoring The Coldest Journey, an expedition across Antarctica where voyagers will attempt take on one of the last remaining polar challenges. During their voyage, the team will undertake a number of scientific tests to capture images and data with the goal to make a significant contribution to our understanding of the true effects of global warming on the Antarctic continent. In order for the team to capture this journey while storing and sharing content on the move, SanDisk is providing the expedition team with SanDisk Extreme Pro SDHC memory cards and SanDisk Extreme SSDs. Veteran explorer, Sir Ranulph Fiennes, expedition leader of The Coldest Journey will be leading the team from the UK. "The team will stretch the limits of human endurance, covering 2,000 miles in six months at temperatures approaching minus 90°C," Fiennes said. "When you're looking to succeed in nature's extreme margins, you need to have absolute trust in all of your equipment. We knew that when it comes to flash memory, be it SSDs to store our video, or SD memory cards to record the adventure, SanDisk is the ideal partner to have on board for The Coldest Journey."
Sandisk Press Release
SANDISK JOINS FORCES WITH THE COLDEST JOURNEY AND SIR RANULPH FIENNES IN EXPEDITION ACROSS ANTARCTICA

UK, April 24, 2013 – SanDisk Corporation (NASDAQ: SNDK), a global leader in flash memory storage solutions, today announced it is a sponsor for The Coldest Journey, an expedition across Antarctica where voyagers will attempt take on one of the last remaining polar challenges.

The Coldest Journey aims to raise $10 million for Seeing is Believing, a global charitable initiative to fight blindness. During their voyage, the team will undertake a number of scientific tests to capture images and data with the goal to make a significant contribution to our understanding of the true effects of global warming on the Antarctic continent.
In order for the team to capture this incredible journey while storing and sharing content on the move, SanDisk is providing the expedition team with SanDisk Extreme Pro® SDHC™ memory cards and SanDisk Extreme® Solid State Drives (SSDs). To measure the reliability required by its most demanding customers, SanDisk tests its SD™ imaging cards under extreme conditions such as heat, cold and impact– circumstances the explorers will face during their voyage, making SanDisk the perfect choice for a technology partner.
"SanDisk is proud to be a technology provider of this record-breaking challenge and worthy cause," said Neill Ewen, marketing director, SanDisk.  "As flash memory cards continue to play a leading role in high-performance cameras, SanDisk is continually pushing the limits of its professional-grade memory cards. Reliability is extremely valuable considering that these devices will be capturing and storing photos and videos of this record-breaking trek."

In addition, SanDisk SSDs deliver a high-speed, low-power data storage solution.  SSDs have data speeds significantly faster than traditional hard-disk drives1, while also using less power2 and providing less strain on system resources in order to ensure the team can be as efficient as possible.

Veteran explorer, Sir Ranulph Fiennes, expedition leader of The Coldest Journey will be leading the team from the UK. "The team will stretch the limits of human endurance, covering 2,000 miles in six months at temperatures approaching minus 90°C," Fiennes said. "When you're looking to succeed in nature's extreme margins, you need to have absolute trust in all of your equipment. We knew that when it comes to flash memory, be it SSDs to store our video, or SD memory cards to record the adventure, SanDisk is the ideal partner to have on board for The Coldest Journey."
Follow the team on Twitter: @coldestjourney
Find the project on Facebook: www.facebook.com/thecoldestjourney
About SanDisk
SanDisk Corporation (NASDAQ: SNDK) is a global leader in flash memory storage solutions, from research and development, product design and manufacturing to branding and distribution for commercial and retail channels. Since 1988, SanDisk's innovations in flash memory and storage system technologies have provided customers with new and transformational digital experiences. SanDisk's diverse product portfolio includes flash memory cards and embedded solutions used in smart phones, tablets, digital cameras, camcorders, digital media players and other consumer electronic devices, as well as USB flash drives and solid-state drives (SSD) for the computing market. SanDisk's products are used by consumers and enterprise customers around the world.

SanDisk is a Silicon Valley-based S&P 500 and Fortune 500 company, with more than half its sales outside the United States. For more information, visit www.sandisk.com.
* Proof claims can be found at http://www.sandisk.com/about-sandisk/proof/
1 As compared to 7200 RPM SATA 2.5" hard drive. Based on published specifications and internal benchmarking tests.
2 Based on internal testing. Power consumption varies depending on host device, OS and application.
Your Comments